NISS Director Says Federal, Regional Governments Team Up To Neutralize Terrorist TPLF Soon
Addis Ababa, August 10, 2021 (FBC) – Director of the National Intelligence and Security Service, Temesgen Tiruneh said the federa government has teamed up with regional powers to neutralize the terrorist TPLF for once and for all.
The criminal enterprise which rejected the unilateral ceasefire and moved out of Tigray has now waged war against neighbouring regions, the Director said.
He elaborated that forces of the terrorist group now spread out of Tigray are trying to disrupt law and order of the country here and there.
Temesgen recalled that the first offensive declared by the government after the terrorist Junta had attacked the Northern Command of the National Army was completed with in a short period of time.
But, he said, the Junta has waged a fresh war in several parts of Northern Ethiopia provoking the people in Tigray for bellicose against the federal and regional governments.
TPLF is trying to involve other terrorist groups in its destructive movement and forcing families in the region to contribute their children to the war it declared against the nation.
Now the people of the Amhara region have been engaged in concereted struggle with strong commitment and bravery along with the region's special force, militia and youth combatants (Fanos) to quell forces of the terrorist group, he said.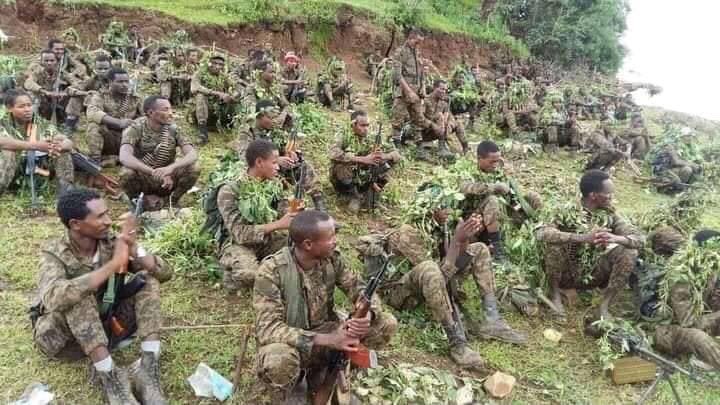 He noted the national army is in a good position to neutralize the outlaw TPLF forces soon in close collaboration with regional special forces, militia and the general public at large, adding that the operation is not only to restore law and order but also free the people of Tigray from oppression of the terrorist enterprise.
Source: Fanabc (FBC)