Orotta College of Medicine & Health Sciences graduates 471 students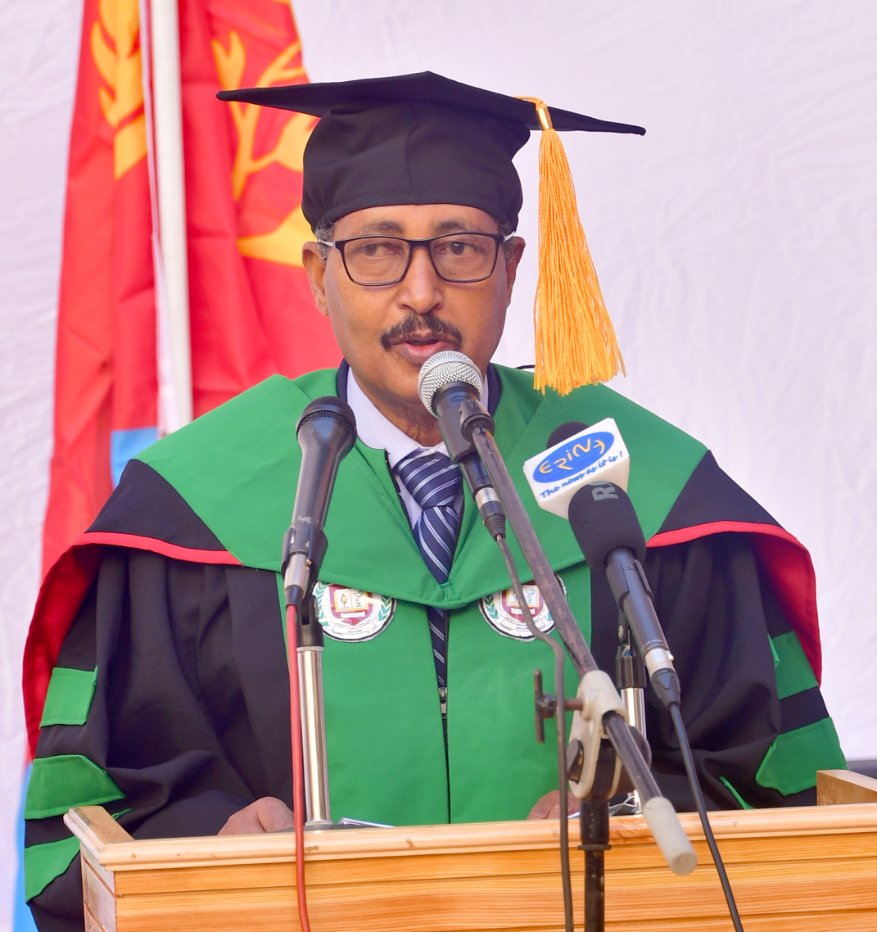 Asmara, 19 December 2020 – Orotta College of Medicine and Health Sciences has conferred Medical Doctors (MDs), 1st Degrees, and Diplomas to 471 graduates in its Commencement today, 19 December held in a virtual format.
The College has graduated in various fields of study including general medicine, dentistry, ophthalmology, pharmacy, public health, clinical laboratory, and nursing among others.
Speaking at the graduation ceremony, Dr. Yemane Seyoum, Dean of Orotta College of Medicine and Health Sciences stating the College is focusing on providing quality education and producing skillful and well-equipped health professionals, called on the graduates to live up to expectations in the nation-building endeavor.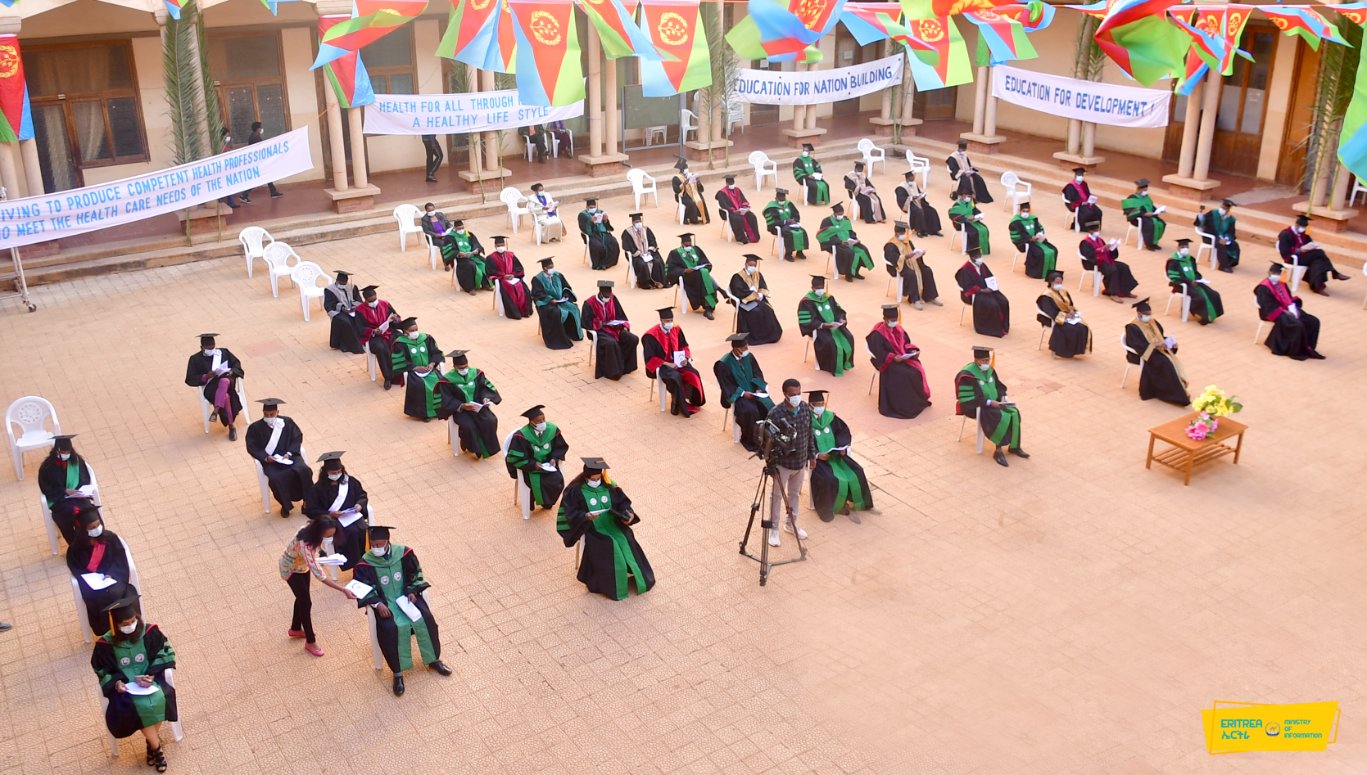 Representatives of the graduates on their part underlining the significance of the fields of study in ensuring public health expressed readiness to live up to the expectations of the people and Government.




At the graduation event that was held in a virtual format, outstanding graduates were honored with medals.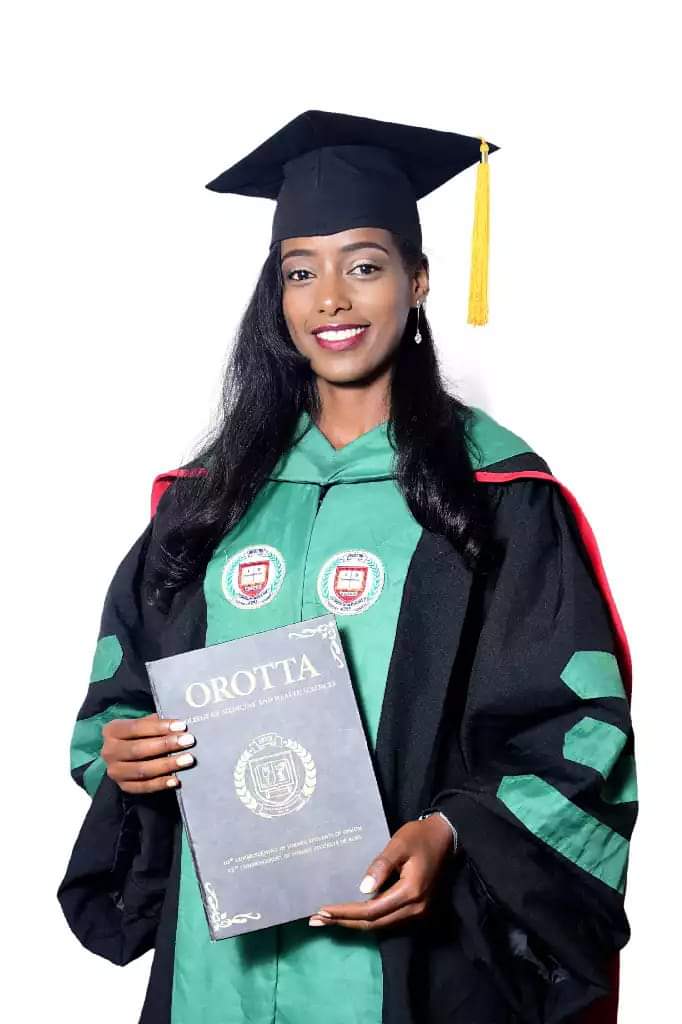 Dr. EMNET TEKESTE FEKADU – 2020 Gold Medal Winner. She graduated with distinction and with the highest cumulative grade point average (GPA) at Orotta School of Medicine. [email protected]
Source: https://shabait.com/2020/12/19/orotta-college-of-medicine-health-sciences-graduates-471-students/