River Nile dam: Reservoir Filling Up, Ethiopia Confirms
July 15, 2020: A reservoir behind Ethiopia's disputed Grand Renaissance dam on the River Nile has started filling with water – a day after talks with Egypt and Sudan ended without agreement, officials say.
Ethiopian Water Minister Seleshi Bekele confirmed the latest satellite images showing water levels rising.
Ethiopia sees the hydroelectric project as crucial for its economic growth.
But Egypt and Sudan, which are downstream, fear the large dam will greatly reduce their access to water.
Years of fraught negotiations have failed to reach a consensus on how and when to fill the reservoir, and how much water it should release.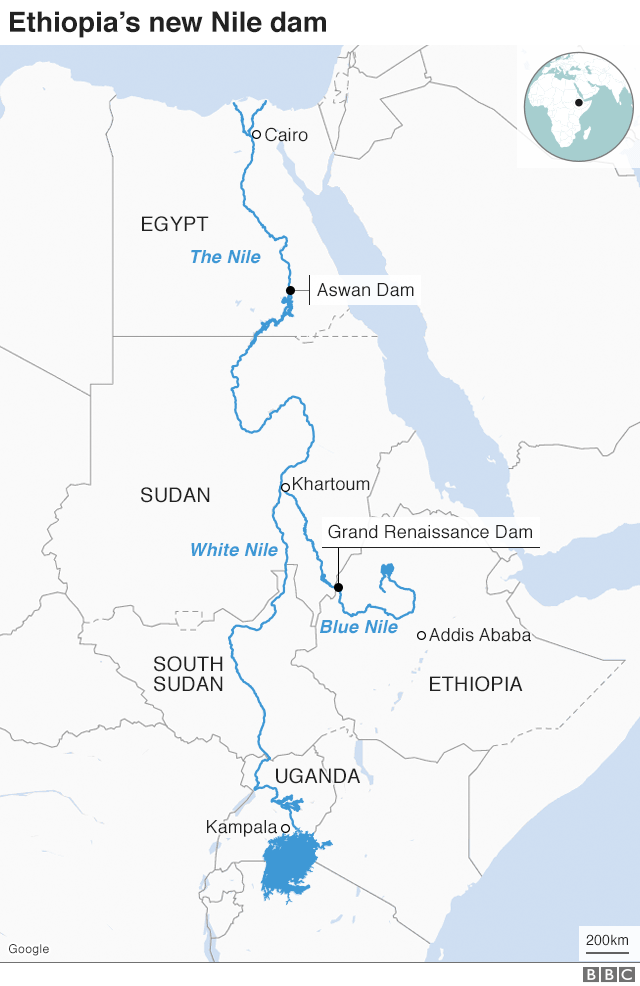 Read More: https://www.bbc.com/news/world-africa-53416277