Alexander Pushkin's 183rd Anniversary Observed in Asmara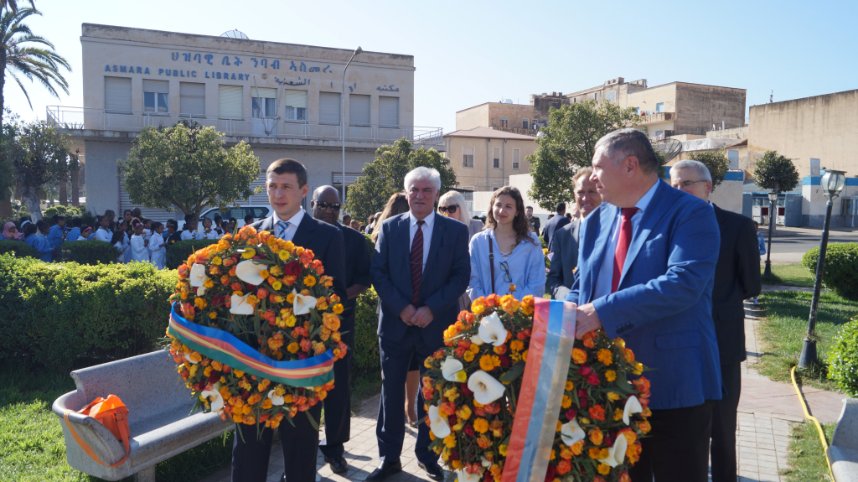 Alexander Pushkin commemoration took place in Asmara on February, 10, 2020. Wreaths and flowers were laid by the Embassy of Russia, Association of Soviet and Russian alumni, representatives of diplomatic missions, UN resident coordinator, students of the Italian school.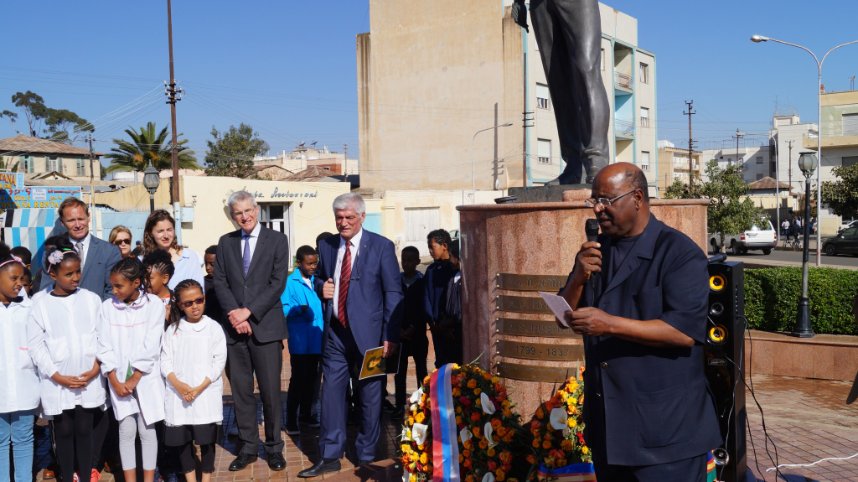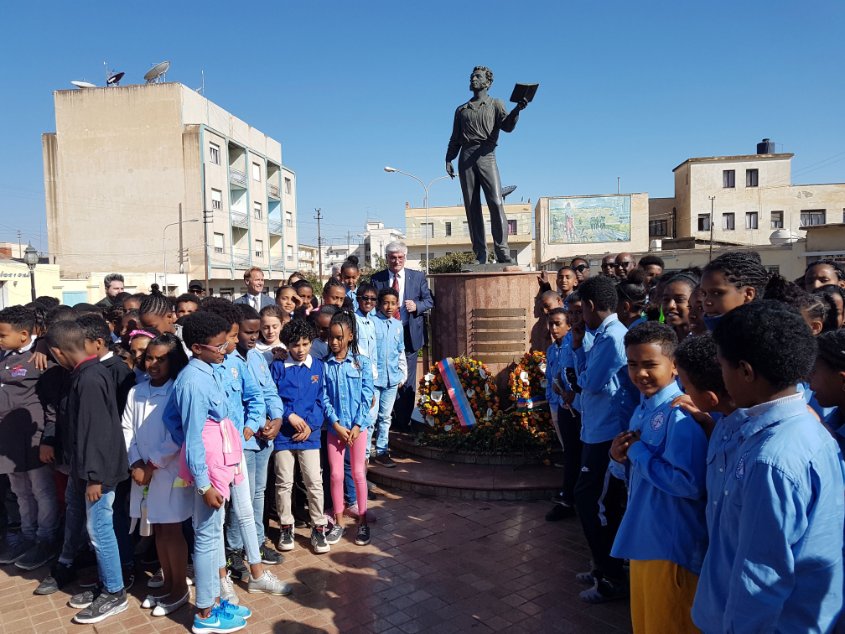 Source: Embassy of the Russian Federation in the State of Eritrea
Alexander Sergeyevich Pushkin; 6 June, 1799 – 10 February, 1837 was a Russian poet, playwright, and novelist of the Romantic era who is considered by many to be the greatest Russian poet and the founder of modern Russian literature.
Pushkin was born into Russian nobility in Moscow. His father, Sergey Lvovich Pushkin, belonged to Pushkin noble families.
Alexander Pushkin's maternal great-grandfather was African-born General Abram Petrovich Hannibal. -Wikipedia
Asmara Palace organizes " DIPLOMAT'S DAY IN RUSSIA"