Eritrean Senior Delegation on Working Visit to Sudan
Asmara, 07 February 2020- Senior Eritrean delegation comprising Mr. Osman Saleh, Minister of Foreign Affairs and Presidential Adviser Mr. Yemane Gebreab met in Khartoum on 6 February with President Abdul Fattah al-Burhan, Head of the Sovereign Council of Sudan.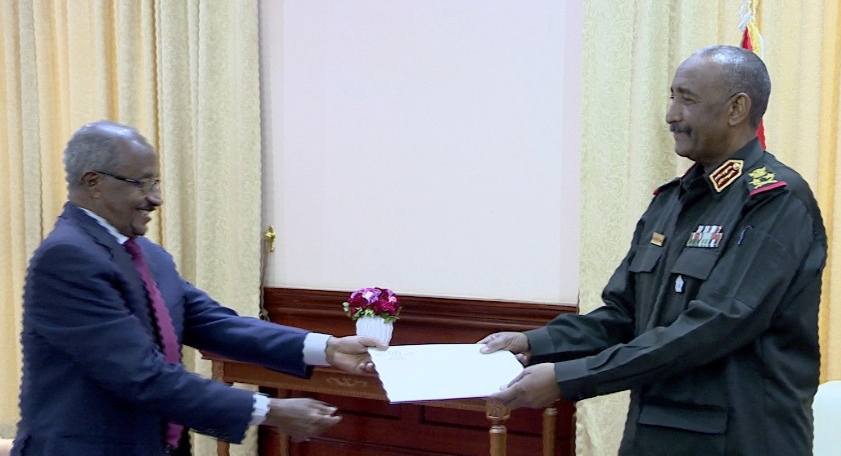 During the meeting the Eritrean delegation delivered message from President Isaias Afwerki.
The message of President Isaias was focused on development of bilateral relations and regional issues of interest to the two countries including Horn of Africa cooperation.
President Abdul Fattah on his part stressed the strong relationship between Eritrea and Sudan and their readiness to work in tandem on bilateral and regional cooperation.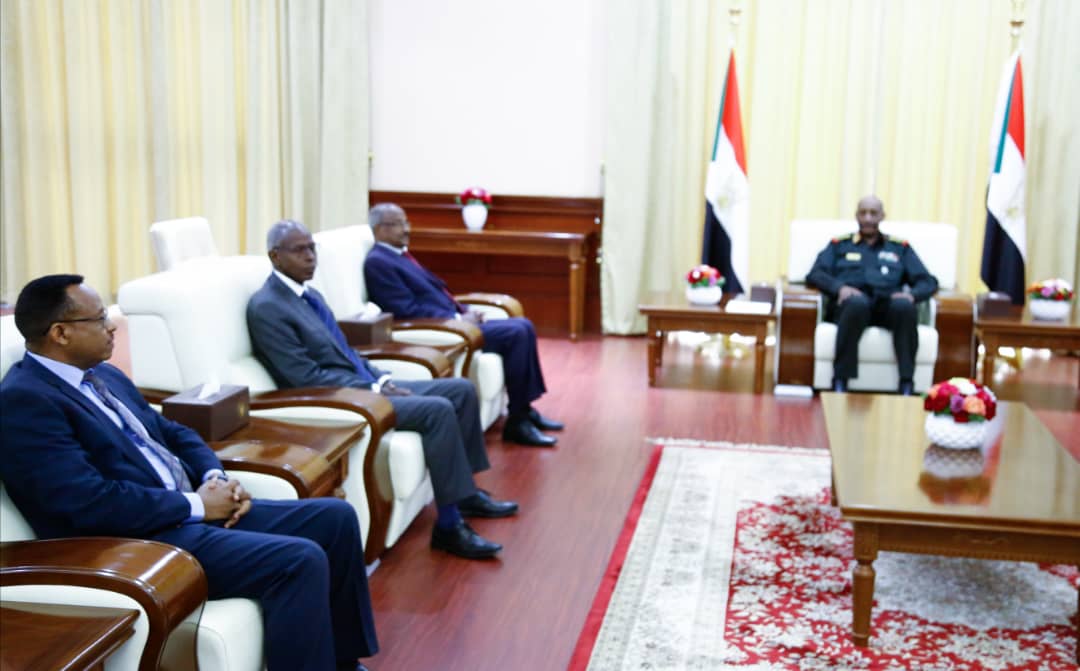 The senior Eritrean delegation also met and held talks with Vice President of the Sovereign Council, Let. Gen. Mohamed Hamdan Dagalo, and Prime Minister Abdullah Hamdock on development of bilateral relations.
Source: http://shabait.com/news/local-news/30099-senior-delegation-on-working-visit-to-sudan