Eritrea Foreign Minister and Presidential Adviser Yemane Gebreab's Trip to Somaliland
March 8, 2019: Eritrea's Foreign Minister Osman Saleh and Presidential Adviser Yemane G/ab have arrived in Hargeisa today for a working visit and as part and parcel of ongoing concerted efforts to enhance regional peace.
#Eritrean Foreign Minister @Ministersaleh "We have been away and now its time for us to go to #Somaliland and look into your situations." He said this when he met the #Somaliland President @musebiihi on a state visit to Somaliland. #Eritrea #Ethiopia #Somaliland #Kenya pic.twitter.com/GE5eL0zBXt

— Sir Mo Abdi Mo 🇬🇧 (@SirSomaliland) March 18, 2019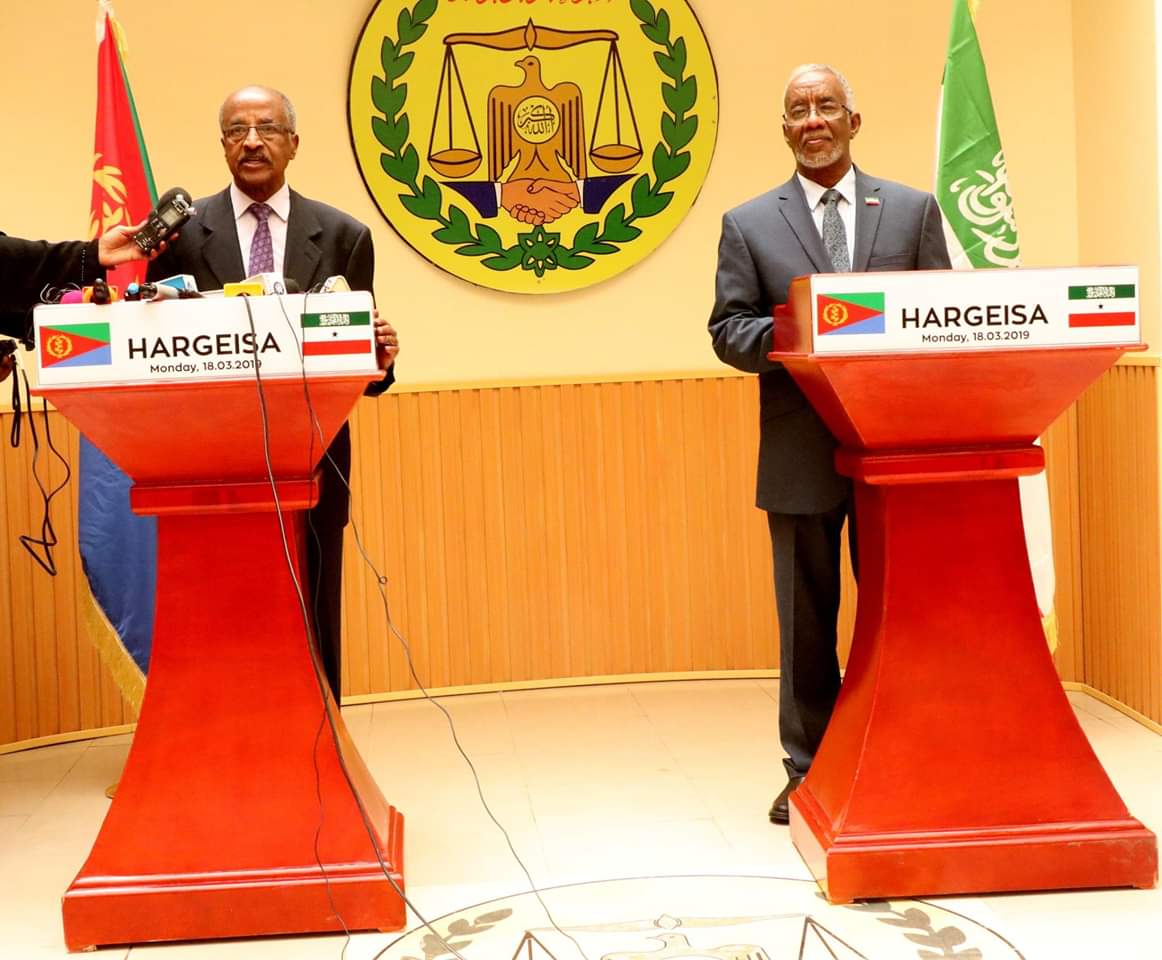 Eritrea's delegation led by FM Osman Saleh met today in Hargeisa President Muse Bihi Abdi who expressed appreciation for the Eritrean initiative. The President briefed the delegation on the situation in, and the views of, Somaliland.
Source: Eritrean Information Minister @Hawelti