Car was scratched with choppers – and burned
Software Translation from Swedish
www.aftonbladet.se | April 14, 2018
Samsom Kibrom and his family have lived in safety in Gällivare for six years. But now their lives have been shaken – someone has knocked hackors on their car and burned it.
"My daughter dares not go bus alone to school anymore, she's terrified," says Samsom.
25-year-old Samsom Kibrom and his family came to Sweden from Eritrea six years ago.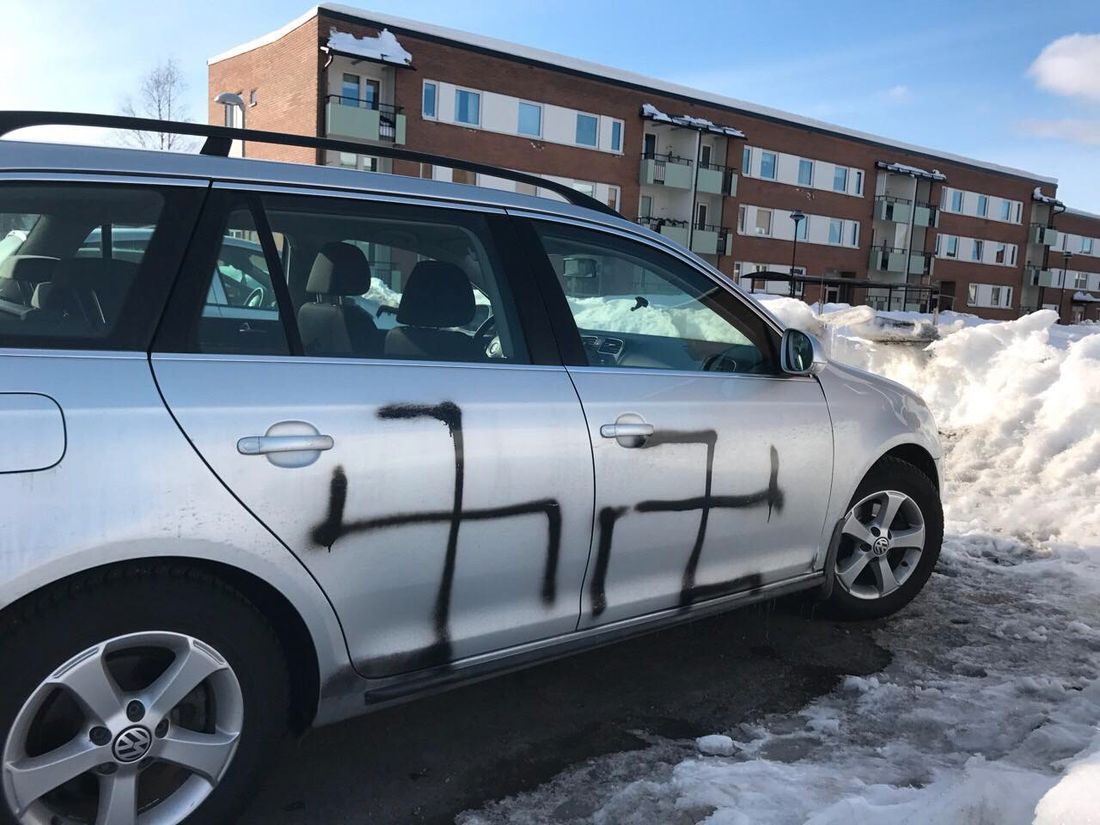 Since then they have lived in Gällivare in Lapland. But after an event that shook the family they do not want to stay longer. It all started two weeks ago Samsom found his car chopped with hakkors.
"Then, a week later, they broke the boxes and sprinkled it with beer," he said.
On Tuesday, someone put fire on the car and the rescue service got out and shut it off.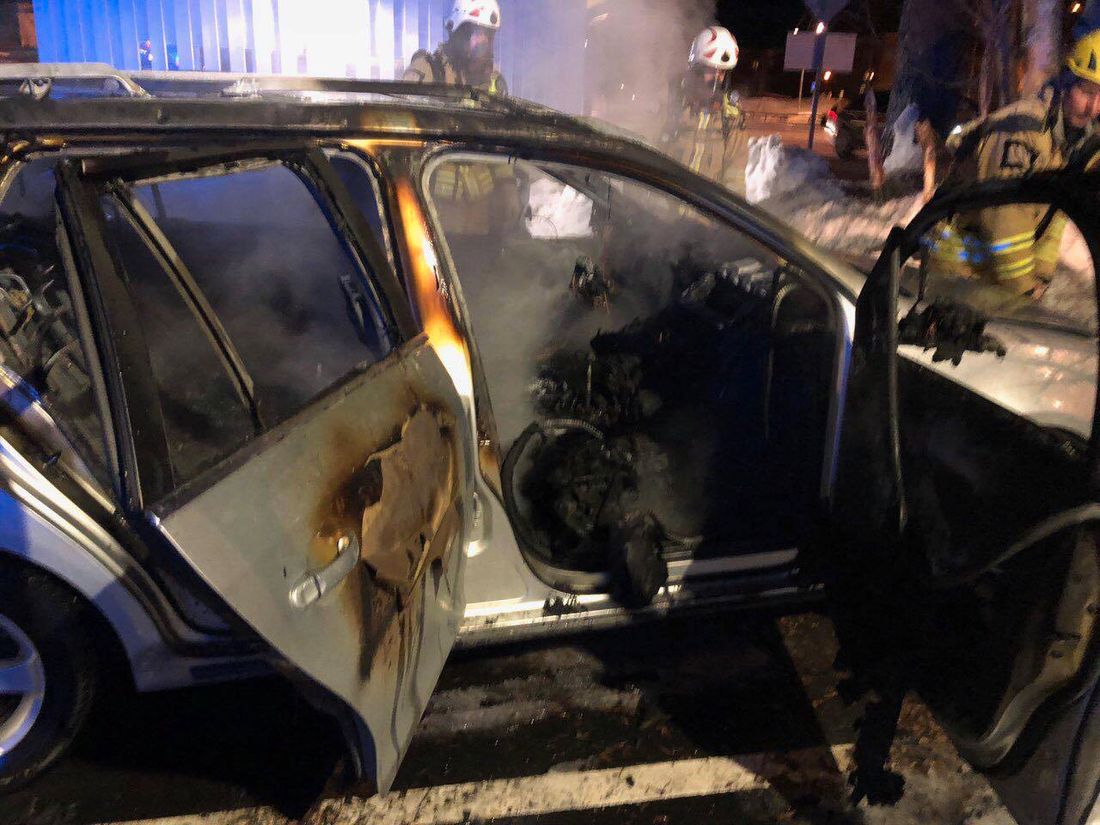 The family has been affected by the occurrence – especially the nine-year-old daughter.
"My daughter dares not go bus alone to school anymore, she's terrified. She does not want to sleep alone, she is afraid that somebody will kill her, he says and continues:
– The whole family is stressed by this. But my one year old son does not understand what happened.
Because they feel unsafe they want to move.
"Our life is here, I have two jobs, but I do not see that we have a guarantee for our safety anymore. It does not matter where we just want to move from here.
The police investigate the incident as gross damage and suspected hate crime. According to Fredrik Söderlind, at the police in Norrbotten, there have been a number of interrogations, but there is no suspicion at the moment.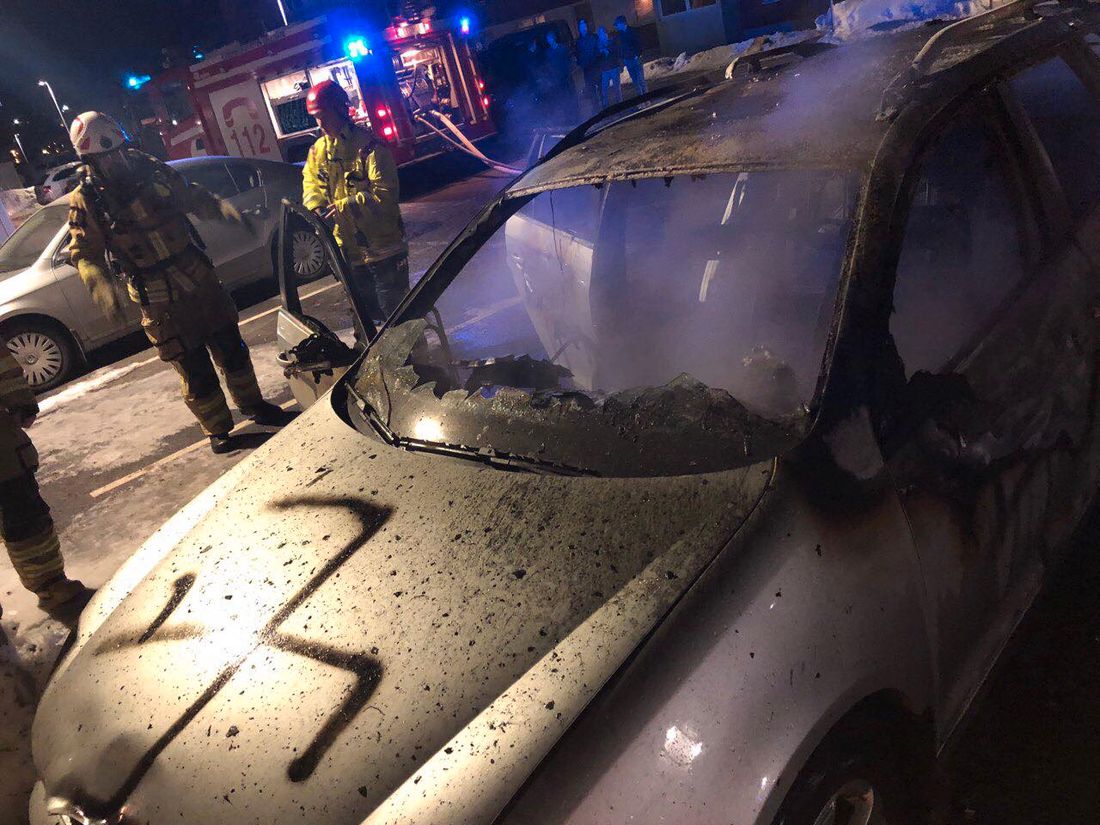 – I can not express myself and the event itself but it is undeniably bad. Not only are cars burned up – without even spreading a hatred message this way is bad enough.
Source: https://www.aftonbladet.se/nyheter/a/gPOyj5/bil-klottrades-med-hakkors–och-brandes