Eritrea China Foreign Ministers Meeting
Dec 1, 2021: On the margins of the FOCAC Ministerial Conference, Eritrean Foreign Minister Osman Saleh met with his Chinese counterpart, Foreign Minister Wangi Yi, while Mr. Hagos also held further discussions with the Chinese Minister of Commerce, Mr. Wang Wentao; &, Vice Minister for Foreign Affairs, Mr. Deng Li.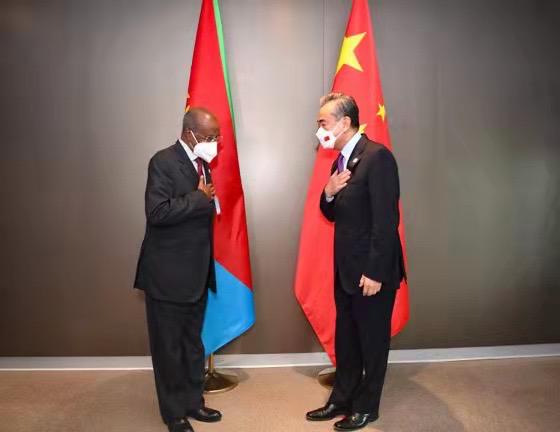 In all the discussions, the two sides underlined the imperative of bolstering multilateralism; their opposition to interference in internal affairs of sovereign States & use of unilateral coercive measures. They also agreed to further expand their bilateral economic cooperation.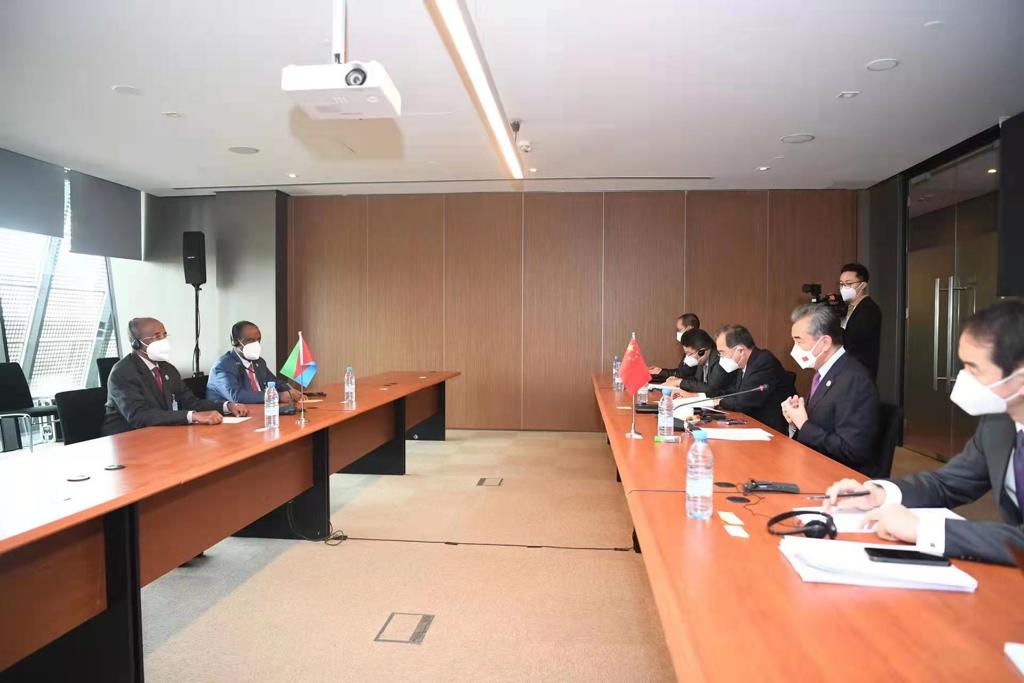 Source: Shabait/ @hawelti
Ethiopia-China Friendship Is Solid And Unbreakable: Chinese Foreign Minister
Addis Ababa, December 1, 2021 (FBC) – Deputy Prime Minister and Foreign Minister of Ethiopia, Demeke Mekonnen and Foreign Minister of the People's Republic of China, Wang Yi have held a joint press briefing today.
The Chinese Foreign Minister said his visit today in Addis Ababa demonstrates China's confidence in Ethiopia and its support for the government of Prime Minister Abiy Ahmed.
China stands against any attempt to interfere in the internal affairs of Ethiopia since Ethiopians have the wisdom of solving their problems and stabilize situations by themselves, he said.
The Deputy Prime Minister and Foreign Minister, on his part, appreciated the principled and consistent friendship of China with the people and government of Ethiopia.




He said he is delighted to welcome Foreign Minister Wang Yi to Addis Ababa where everything is safe and the situation in the country remains calm and under control.
He further appreciated the strong commitment of China to the sovereignty and territorial integrity of Ethiopia.
Source: Ethiopia Fanabc