US Special Envoy Arrives in Eritrea
May 6, 2021: President Isaias Afwerki received, at Denden Guest House this afternoon, US Special Envoy Ambassador Jeffrey Feltman. In the four-hour long meeting, President Isaias underlined Eritrea's readiness to work in cooperation with the US in the efforts to resolve the problems in the Horn of Africa.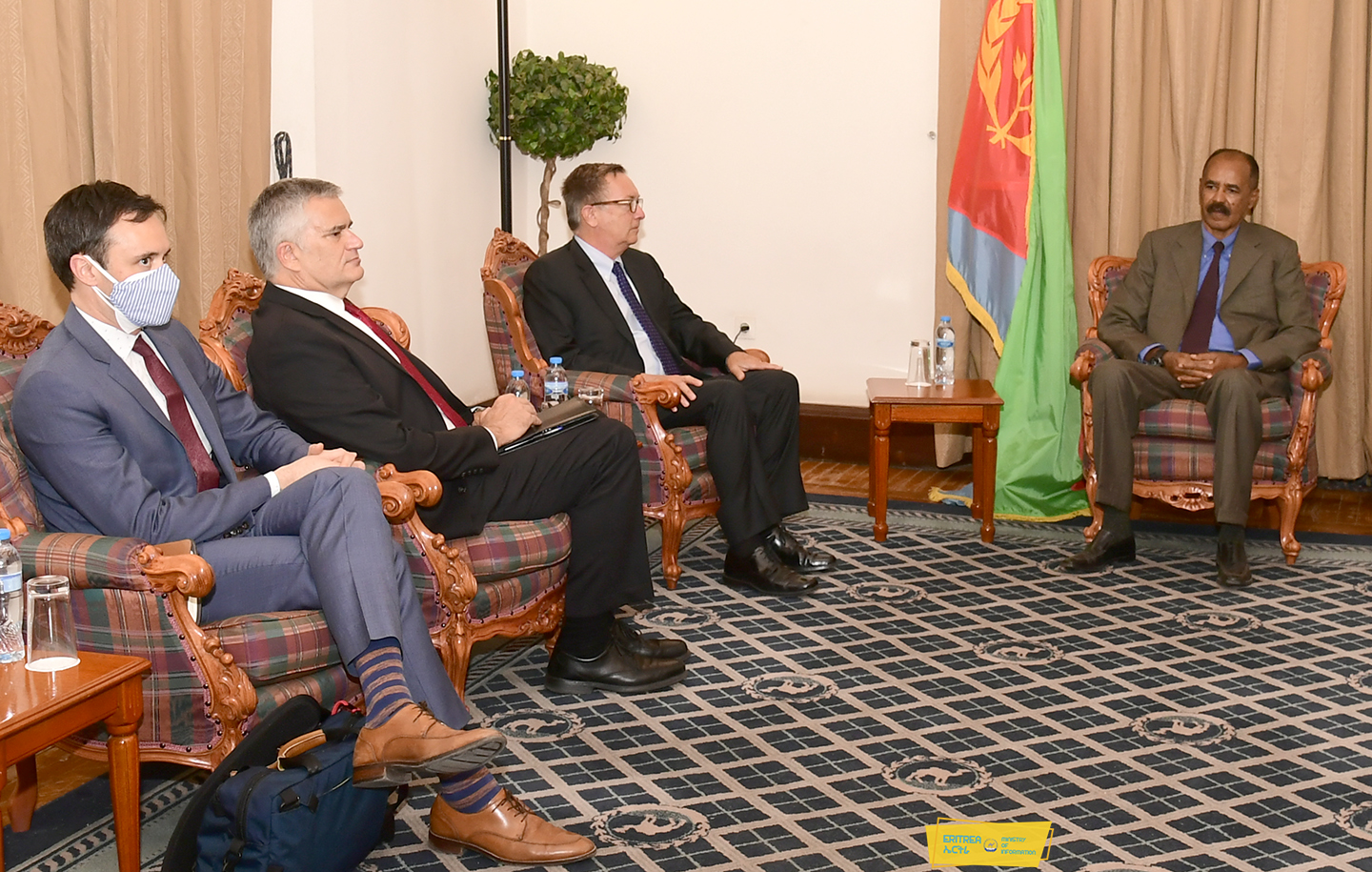 Ambassador Feltman, for his part, explained the perspective of the US Administration on the prevailing problems in the Horn of Africa.
Source: shabait.com / @hawelti