Eritrean Senior Delegation on a Working Visit to India
April 7, 2021: Eritrea's delegation composed of FM Osman Saleh and President Adviser Yemane Gebreab are in India for a 4-day working visit. The delegation will meet with Government officials and business people to strengthen the bilateral economic cooperation in agriculture, manufacturing, infrastructure and renewable energy.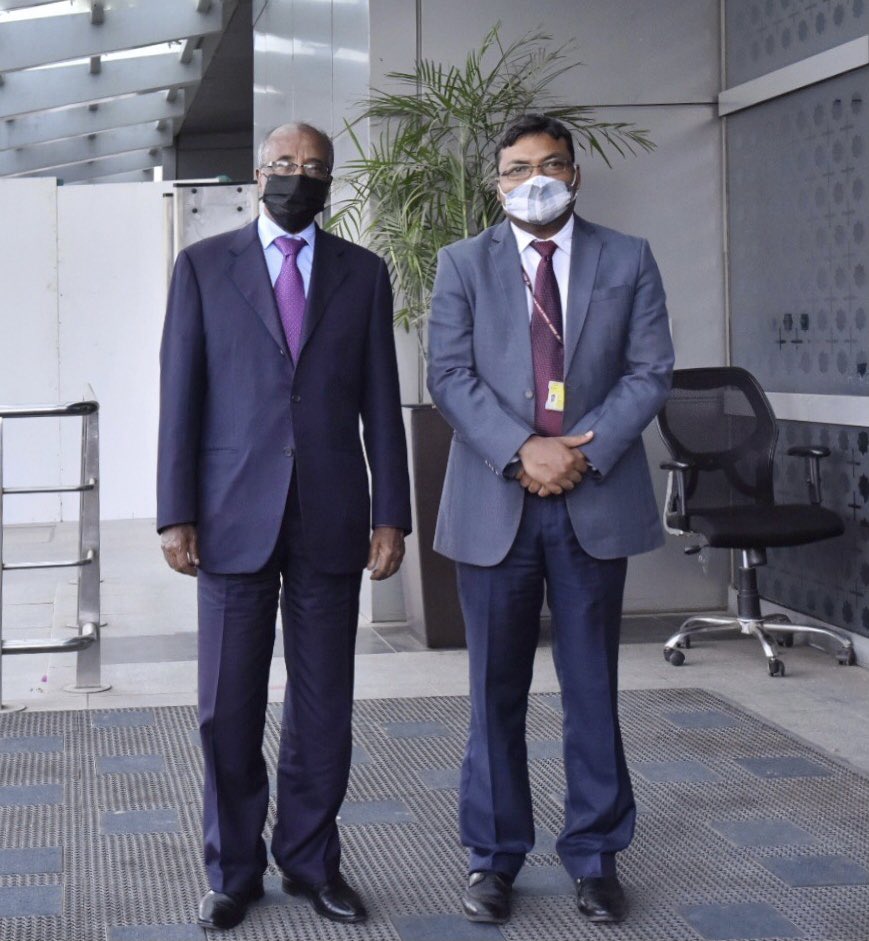 Eritrea's delegation had separate meetings today with India's Minister of External Affairs, Dr. S. Jaishankar and National Security Advisor, Shri Ajit Doval, for extensive discussions on multifaceted bilateral cooperation and regional, global matters of mutual concern.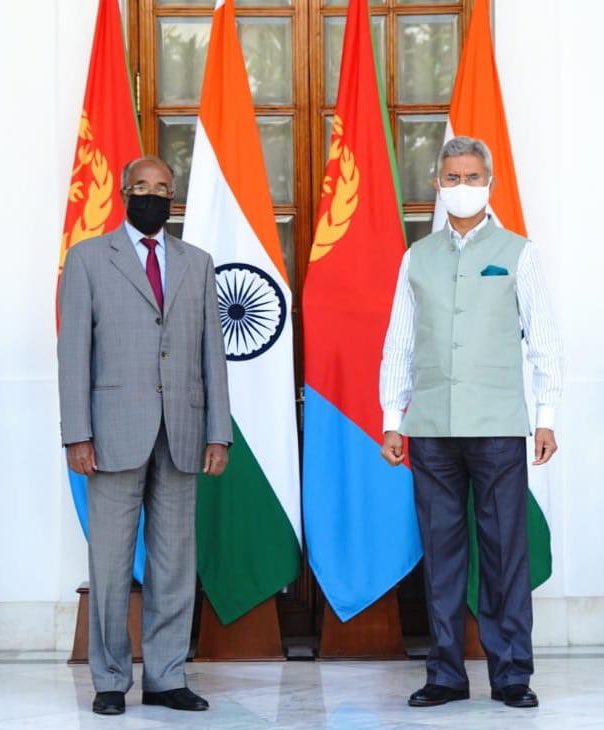 They also agreed to hold regular consultations and exchanges on pertinent issues and developments.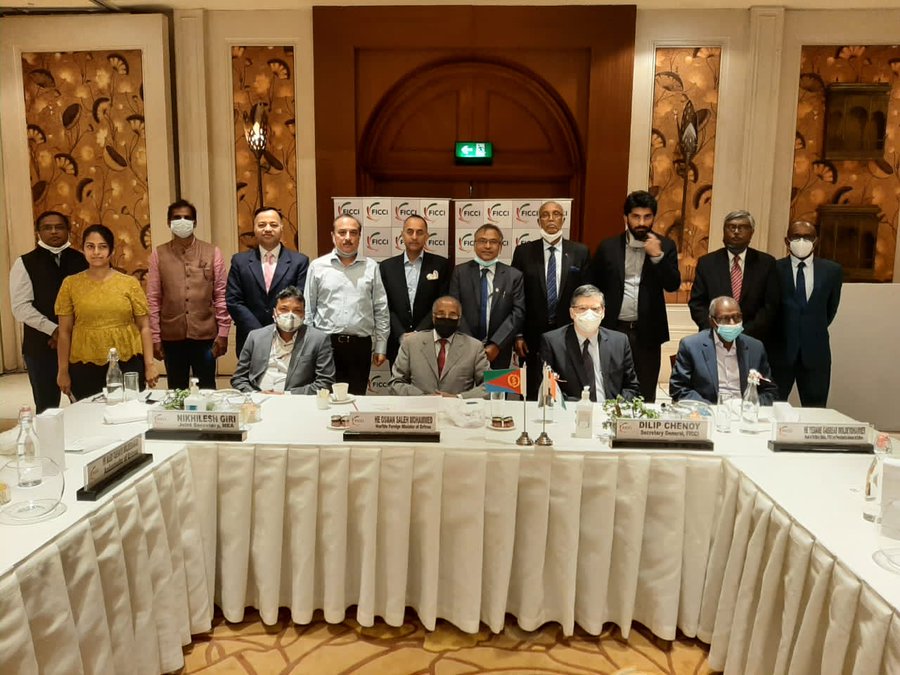 Eritrea's delegation met on April 9 with Indian Business leaders under the auspices of Federation of Indian Chambers of Commerce and Industry. Discussions centered on investment opportunities for Indian companies in Eritrea with particular focus on energy, water, agriculture and manufacturing.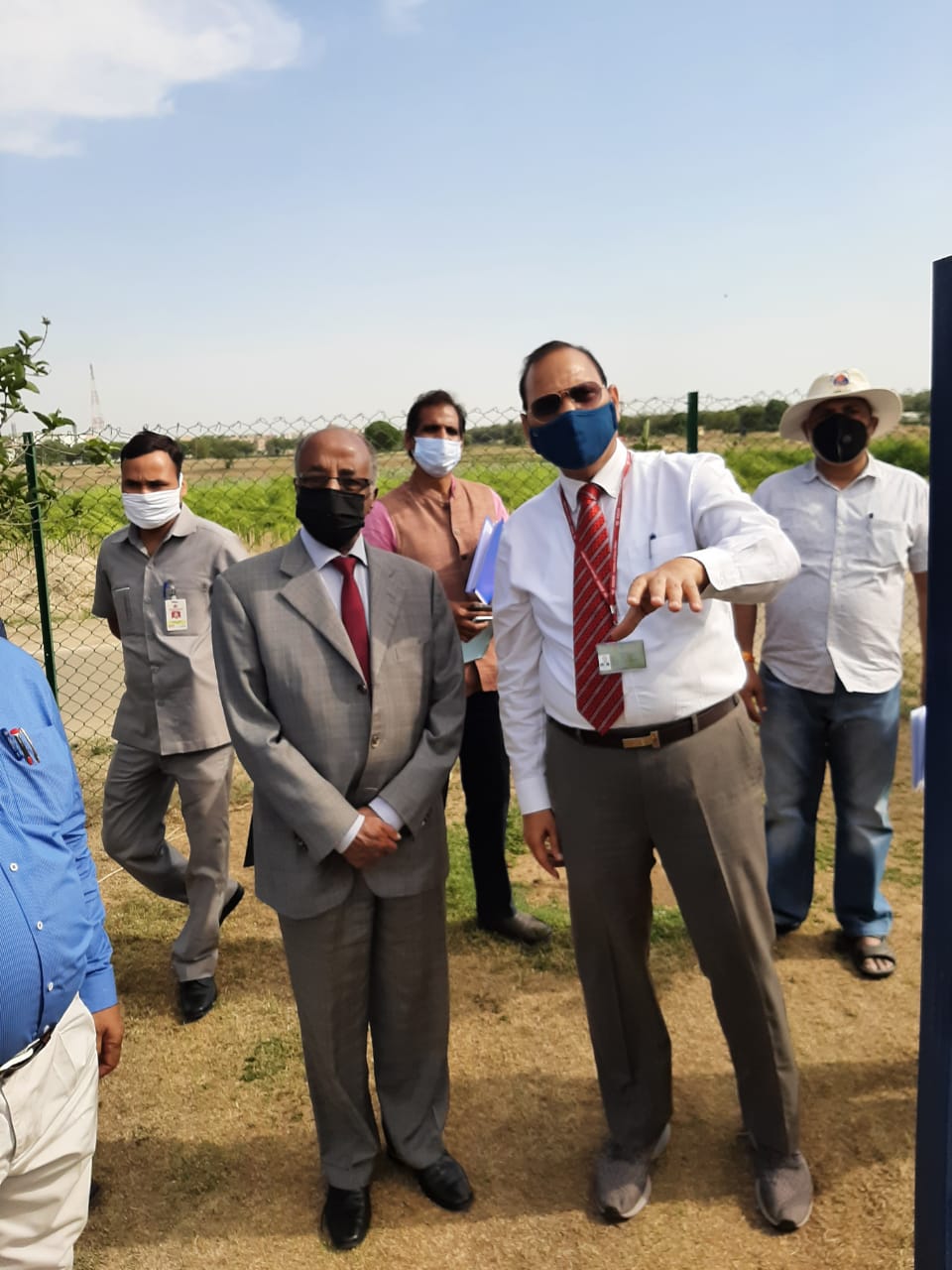 Eritrea's delegation also held meetings at the All India Institute for Medical Sciences and the Indian Agricultural Research Institute to explore cooperation in health and agriculture, in the areas of capacity building and research.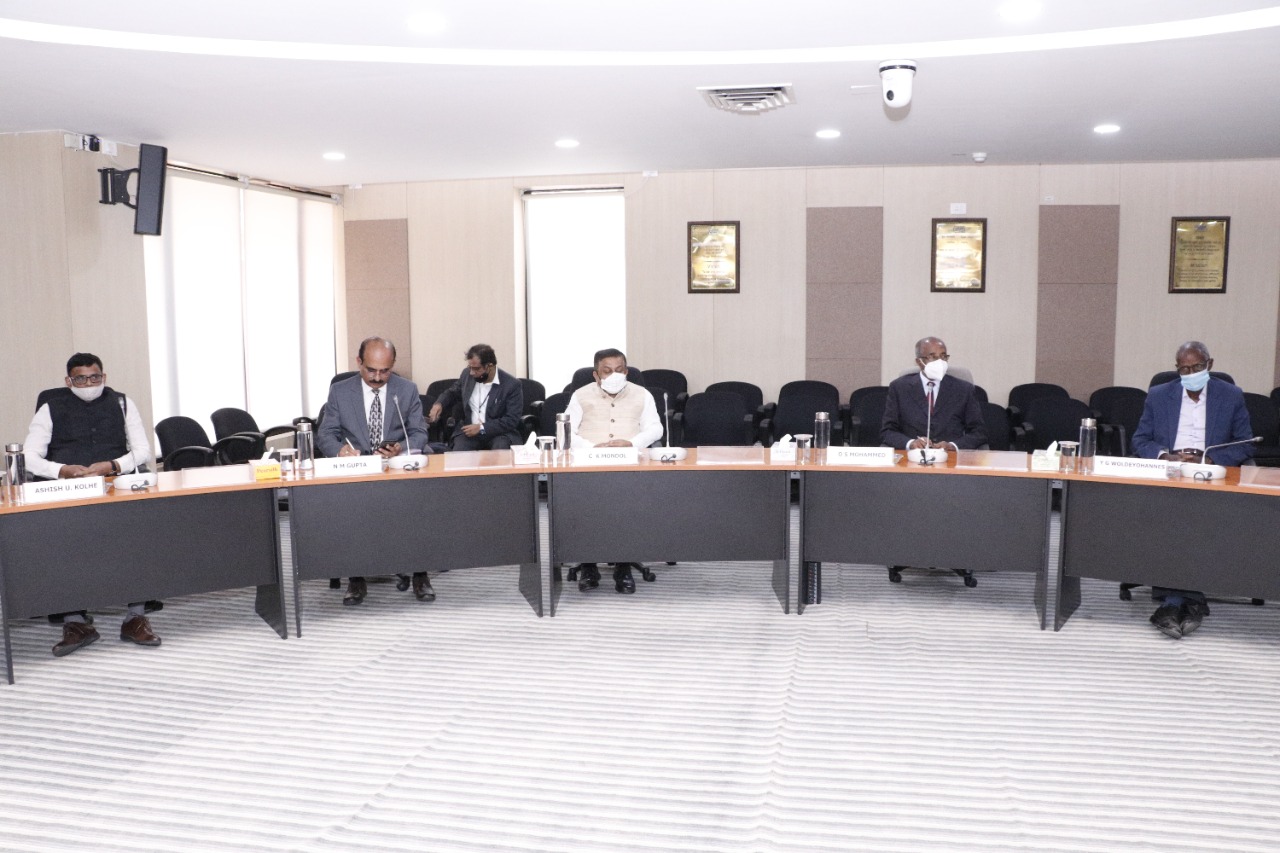 Eritrea's delegation toured on April 10's Power Generation Plant and Training Center run by Indian Government-owned National Thermal Power Corporation. Plant generates 63,000 Megawatts. Tour was followed by fruitful talks on possible areas of cooperation.
Source: https://shabait.com/2021/04/08/eritrean-senior-delegation-on-working-visit-to-india/