Eritrea Official Commemoration of the 31st Anniversary of Operation Fenkil
Massawa, 13 February 2021- The official ceremony of the commemoration of the 31st anniversary of Operation Fenkil was conducted today 13 February in the port city of Massawa under the theme "Operation Fenkil for Generation". The official ceremony was held virtually in the presence of few people due to the guideline issued to control the COVID-19 pandemic.
The Governor of the Northern Red Sea Region, Ms. Asmeret Abraha, laid a wreath this morning at Massawa's Twalet Martyrs Cemetery in commemoration of Eritrea's sons and daughters who paid the ultimate price in Operation Fenkil to liberate their nation and people. The ceremony was highlighted by a naval parade.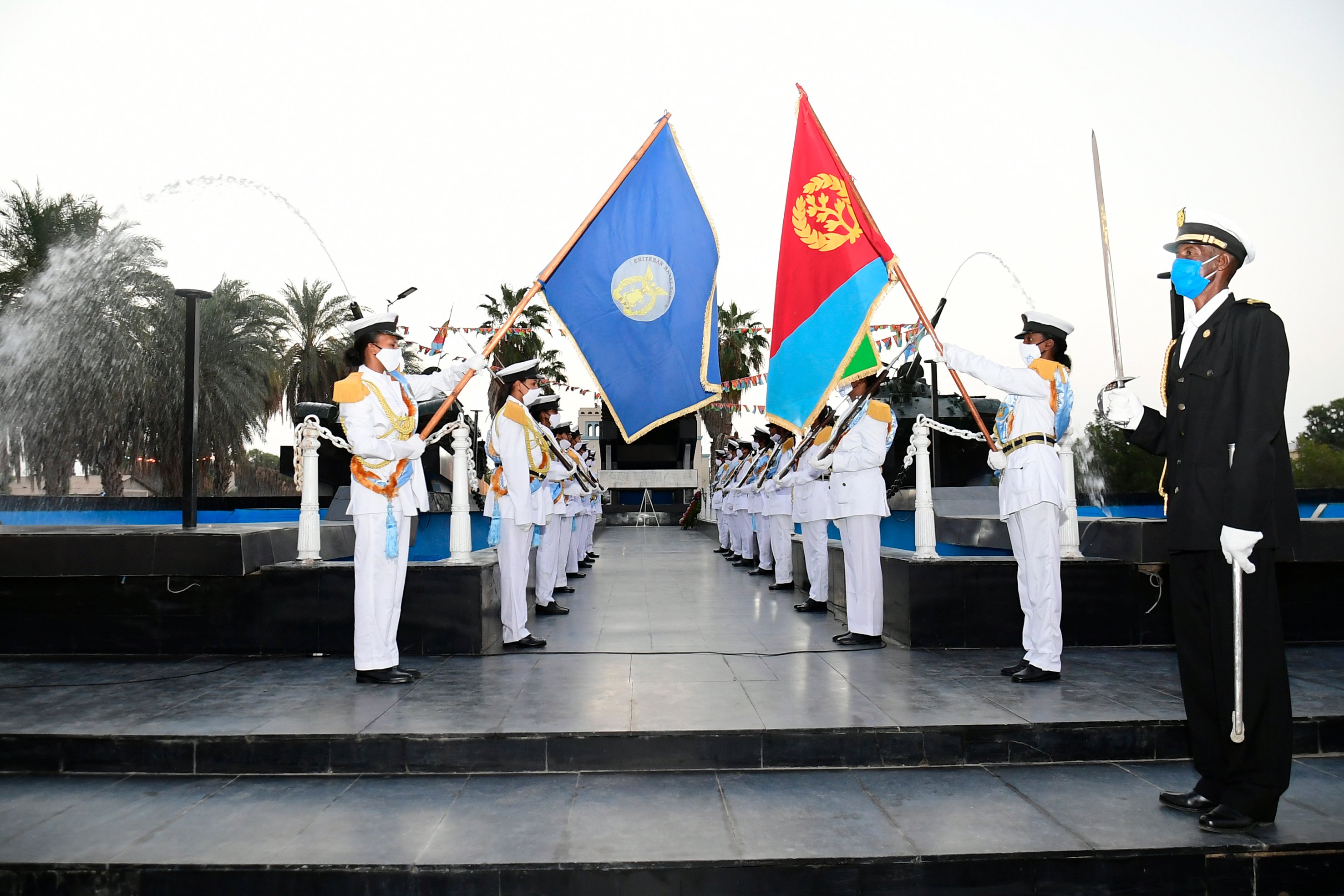 Moreover, various artistic and cultural shows were staged at the official commemorative event starting from 3 PM local time. The performances depicting Operation Fenkil were broadcast live through ERI-TV and Dimtsi Hafash.
At the event, Ms. Asmeret Abraha, Governor of the Northern Red Sea region delivered the message of the day underlining the decisiveness of Operation Fenkil in liberating the strategic port city of Massawa as well as paving the way for total liberation.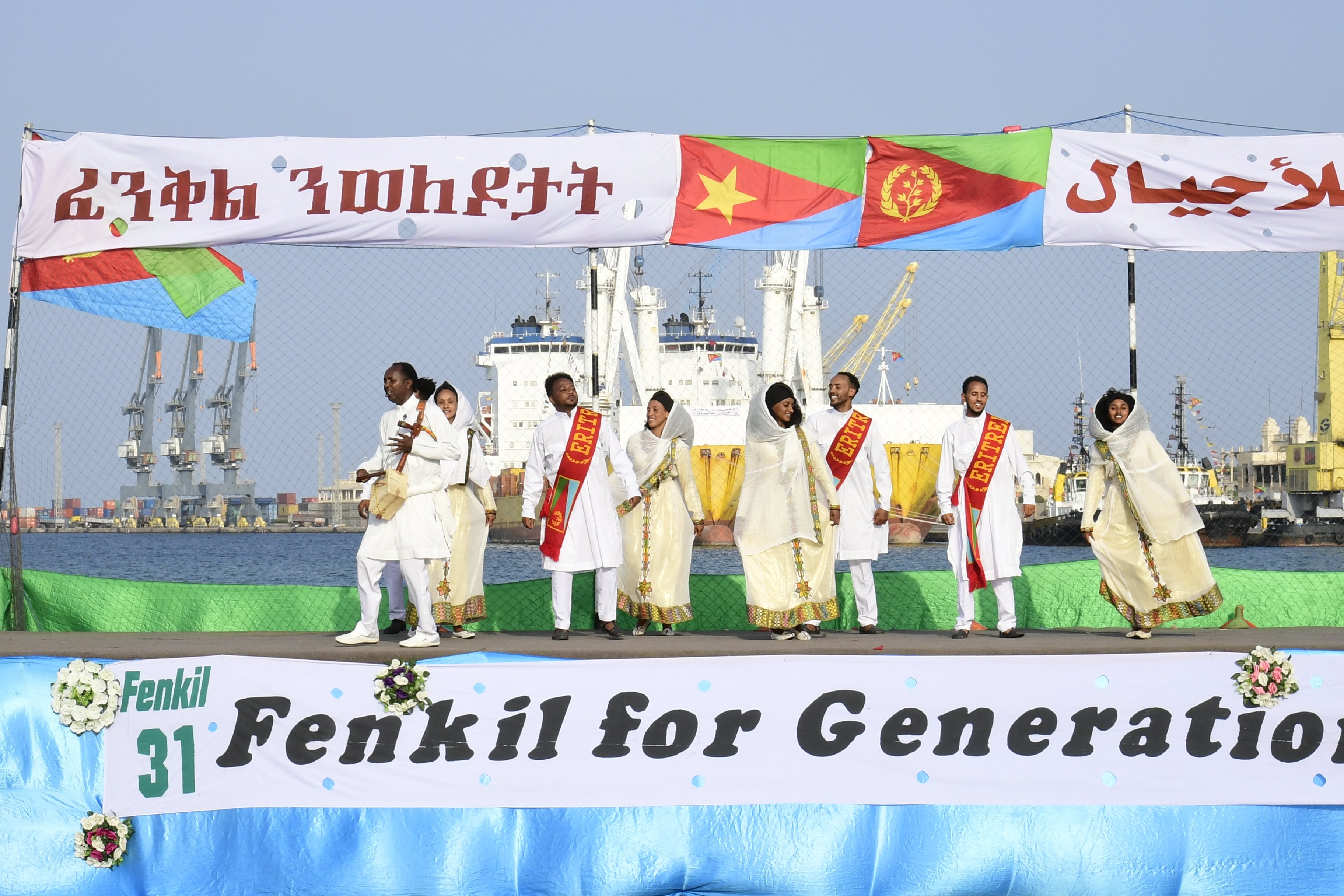 The Eritrean People's Liberation Front's land and sea units conducted a surprise and decisive attack known as 'Fenkil Operation' from 8-10 February 1990 liberating the strategic port city of Massawa.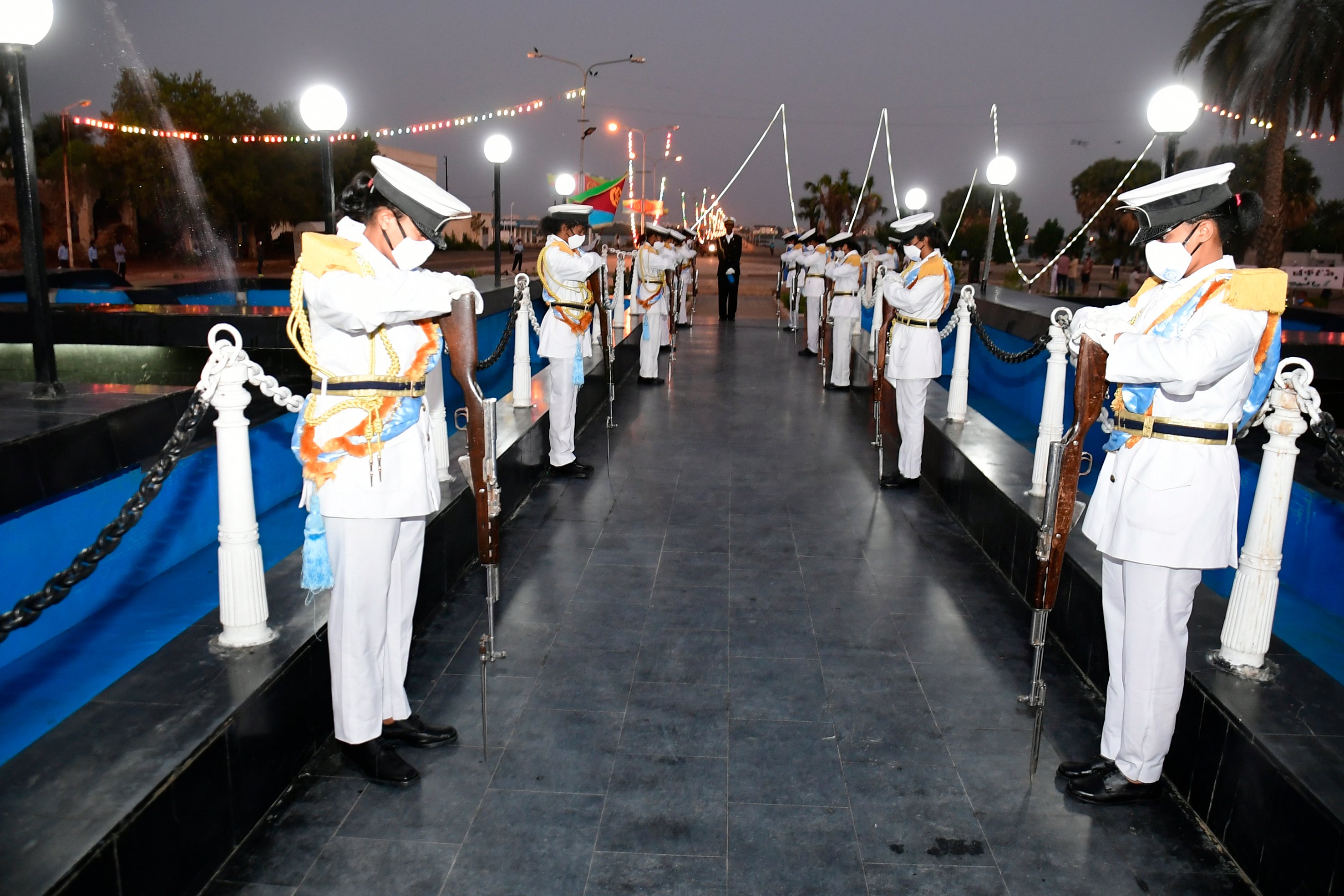 Source: https://shabait.com/2021/02/13/official-commemoration-of-the-31st-anniversary-of-operation-fenkil/