Eritrean Natnael Tesfazion Crowned Tour du Rwanda 2020 Champion
1. Natnael Tesfazion – 23:12:01
2. Moise Mugisha – 23:13:06
3. Patrick Schelling – 23:13:45
March 1, 2020: NATNAEL Tesfazion has become the third Eritrean and second in a row to win Tour du Rwanda after being crowned as this year's champion on Sunday afternoon in Kigali.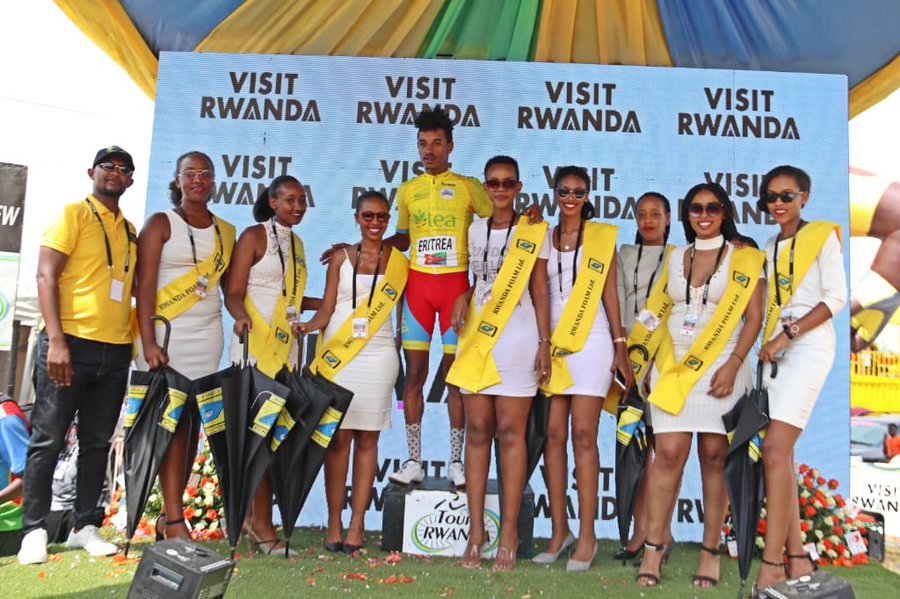 The 20-year old claims the coveted Yellow Jersey of the biggest cycling race on the continent from compatriot Merhawi Kudus who won it last year when Tour du Rwanda was organised for the first time under the UCI 2.1 category.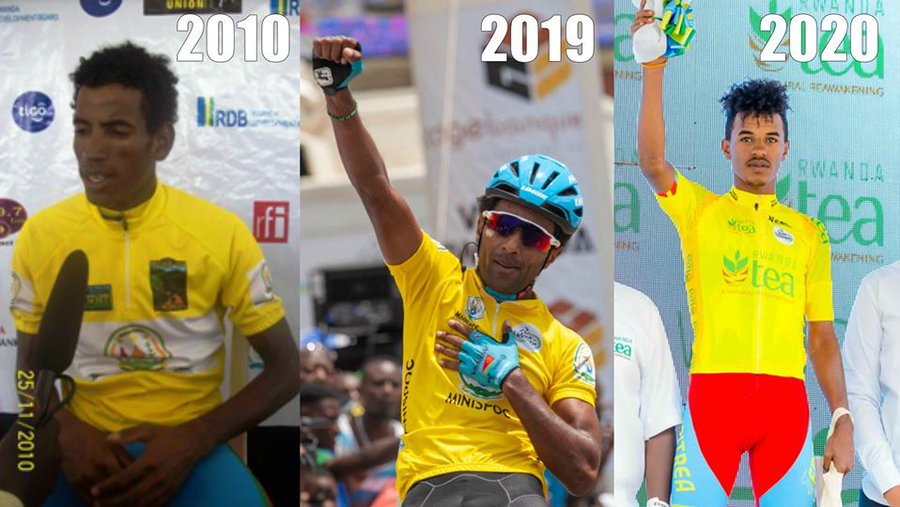 Eventual race winner Tesfazion, who was in the Yellow Jersey since clinching Stage 4 on Wednesday, looked relaxed and cheerful as he finished in 9th position in the final stage.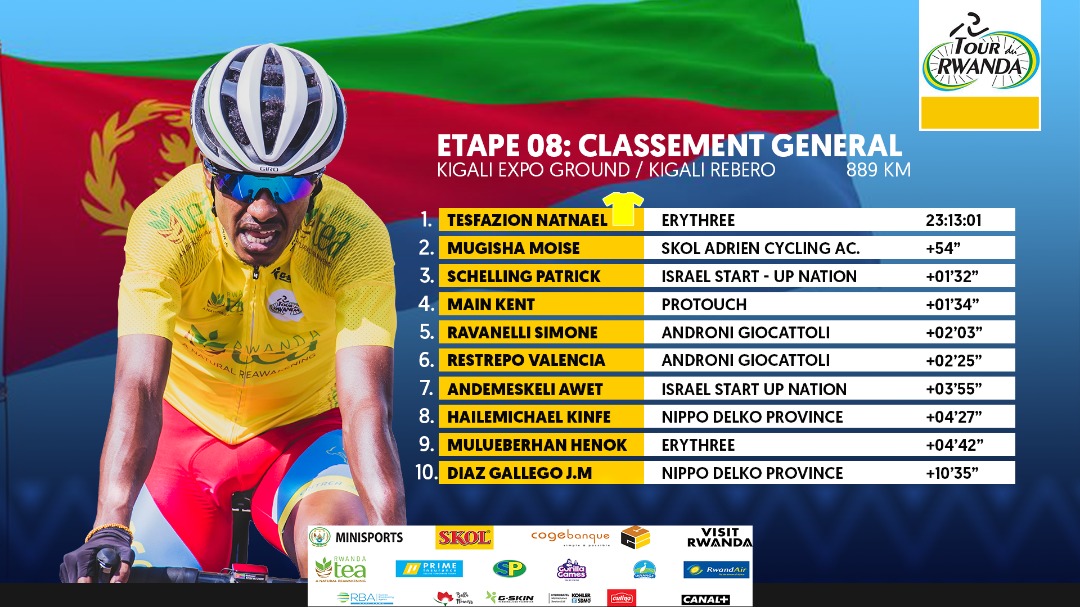 On top the Yellow Jersey, Tesfazion also took home the jerseys for best African rider and best young rider, whereas compatriot Dawit Yemane was the best sprinter.
Source: https://www.newtimes.co.rw/tour-du-rwanda/tesfazion-crowned-tour-du-rwanda-2020-champion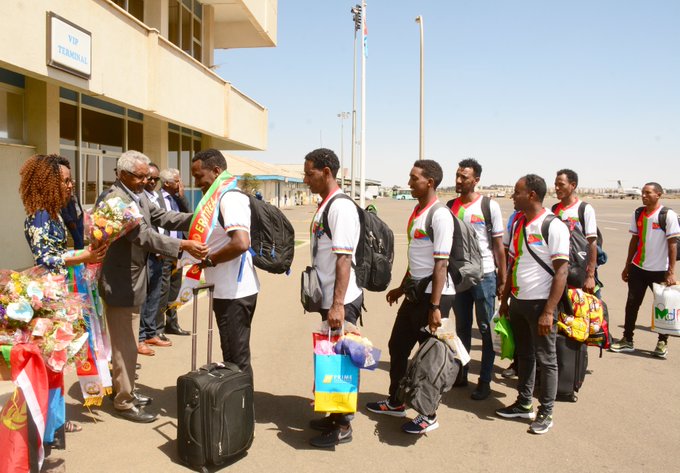 March 4, 2020: Eritrea's National Cycling Team arrived home today to a tumultuous welcome after stellar performance in the eight stages of 12th Tour du Rwanda (2020) and clinching the championship of the tour/the Yellow Jersey.