Ethiopian Prime Minister Arrives in Eritrea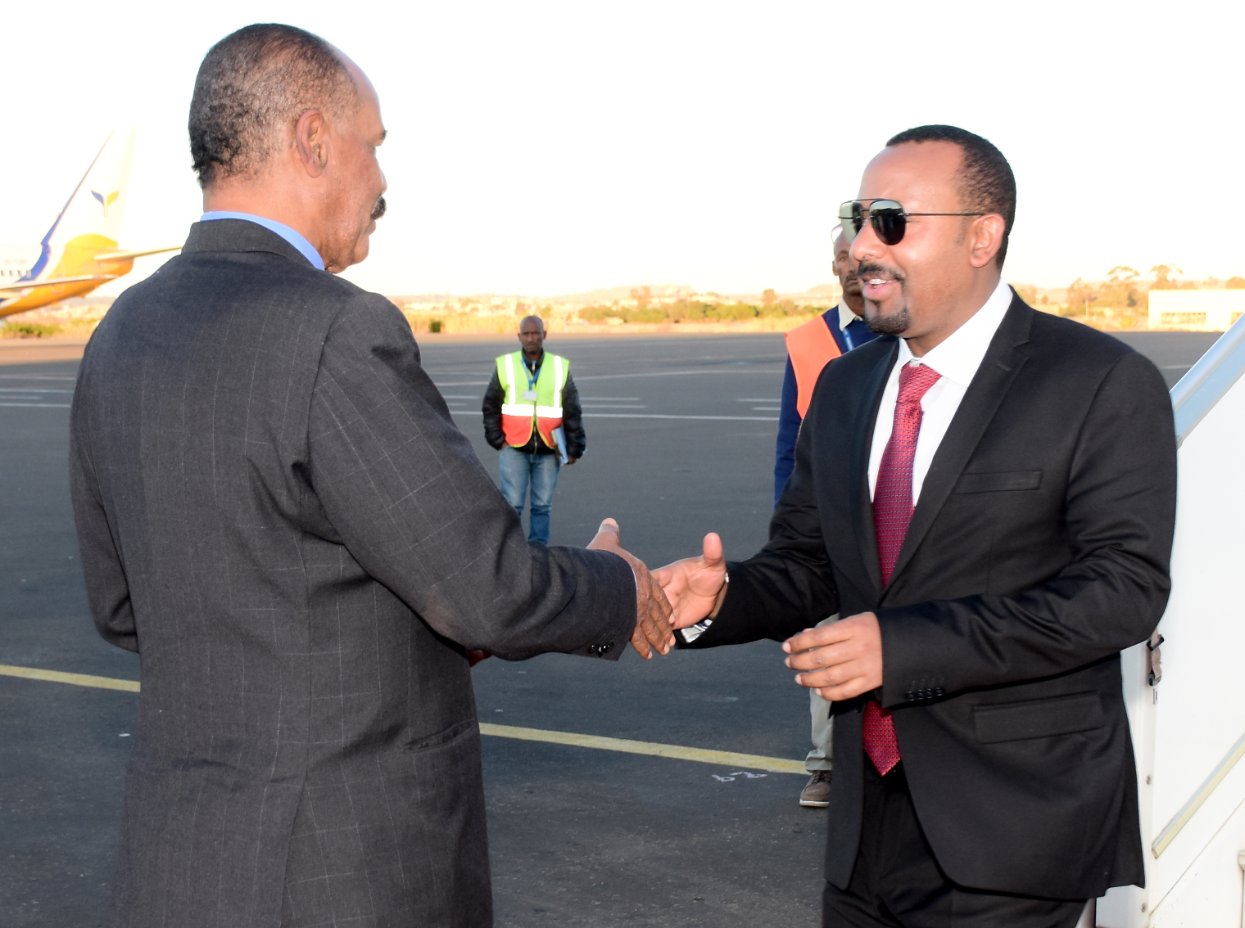 Jan 26, 2020: Ethiopia's Prime Minister Dr. Abiy Ahmed arrived in Asmara in the late afternoon hours today.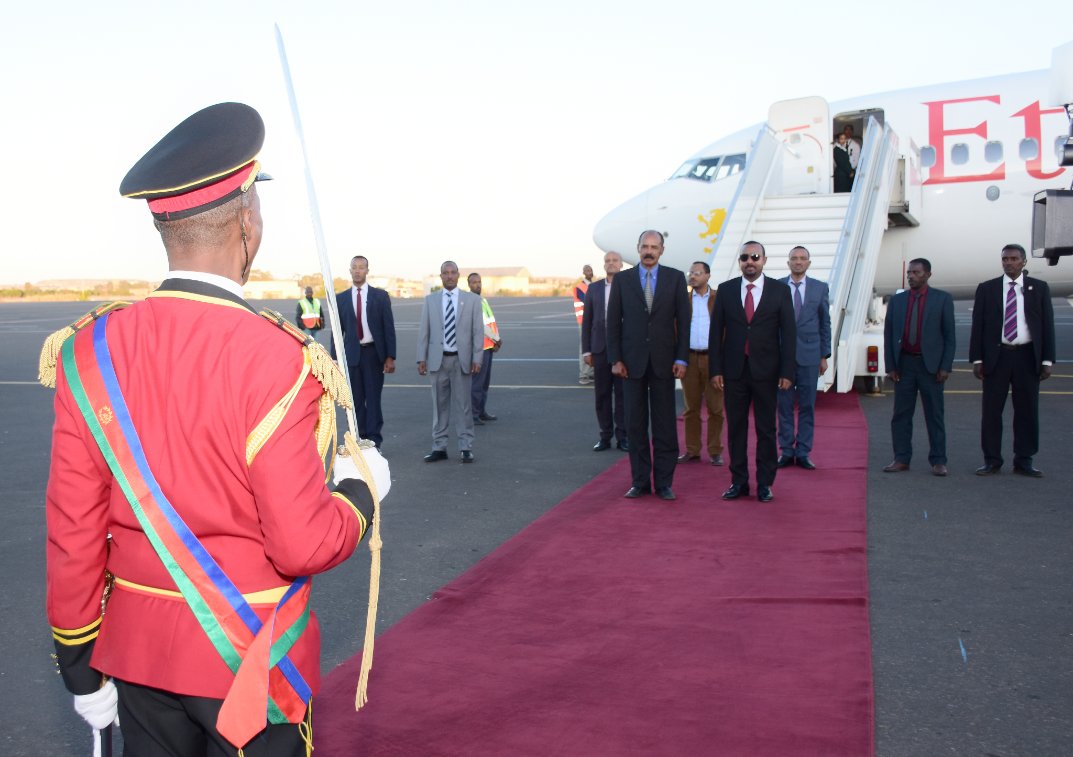 The Prime Minister and his delegation, which include Defence Minister Lemma Megersa, were accorded warm welcome by President Isaias Afwerki on arrival at Asmara International Airport.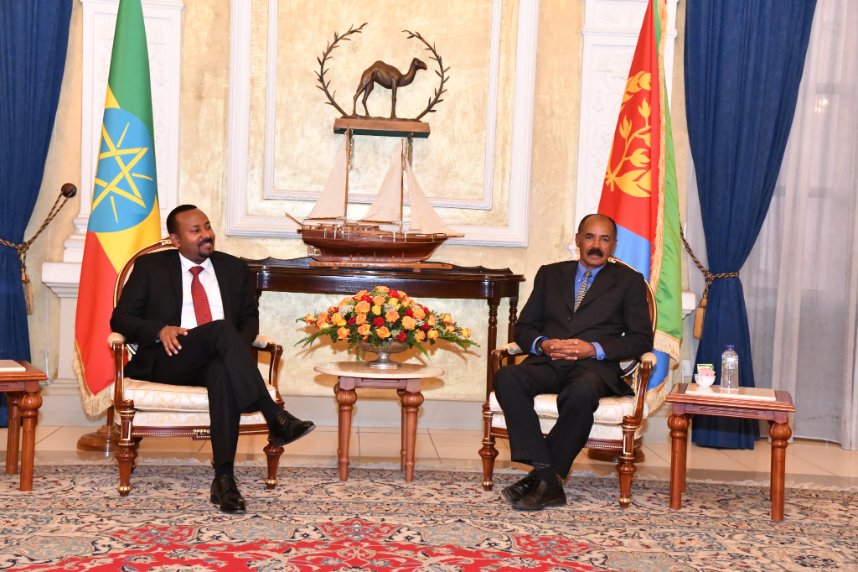 The two leaders will discuss further enhancement of bilateral ties and joint partnership schemes during the current visit of the Prime Minister.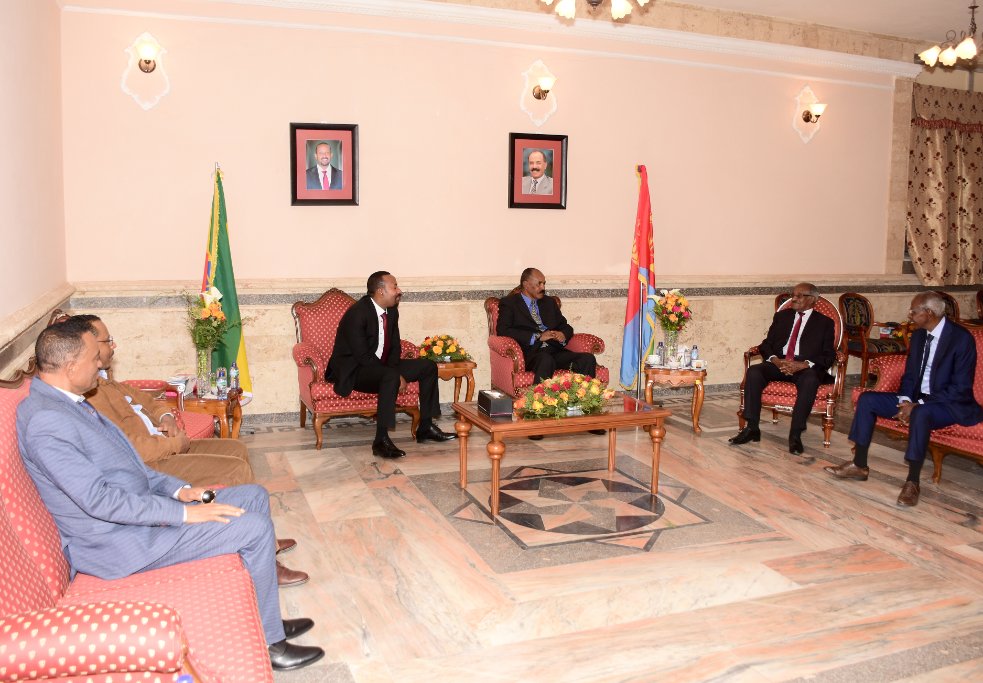 They will further be joined by Somali President Mohamed A. Mohamed tomorrow for a Tripartite Summit.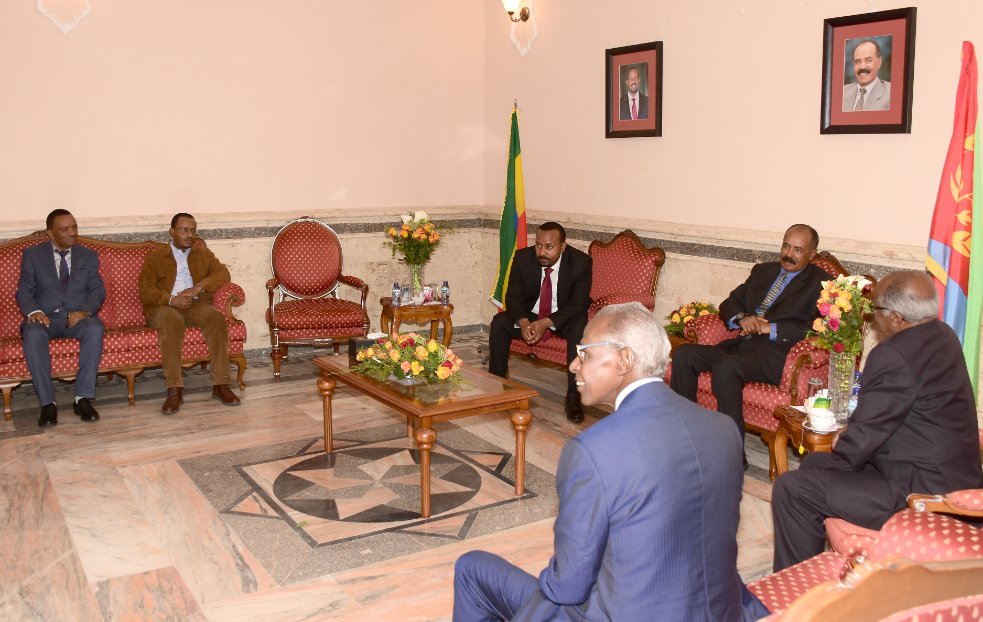 Colorful pictures: President Isaias Afwerki and Prime Minister Dr. Abiy Ahmed on a leisurely stroll in Asmara's main street – Liberation Avenue – after a fruitful meeting yesterday evening at State House on bilateral and other issues of mutual importance.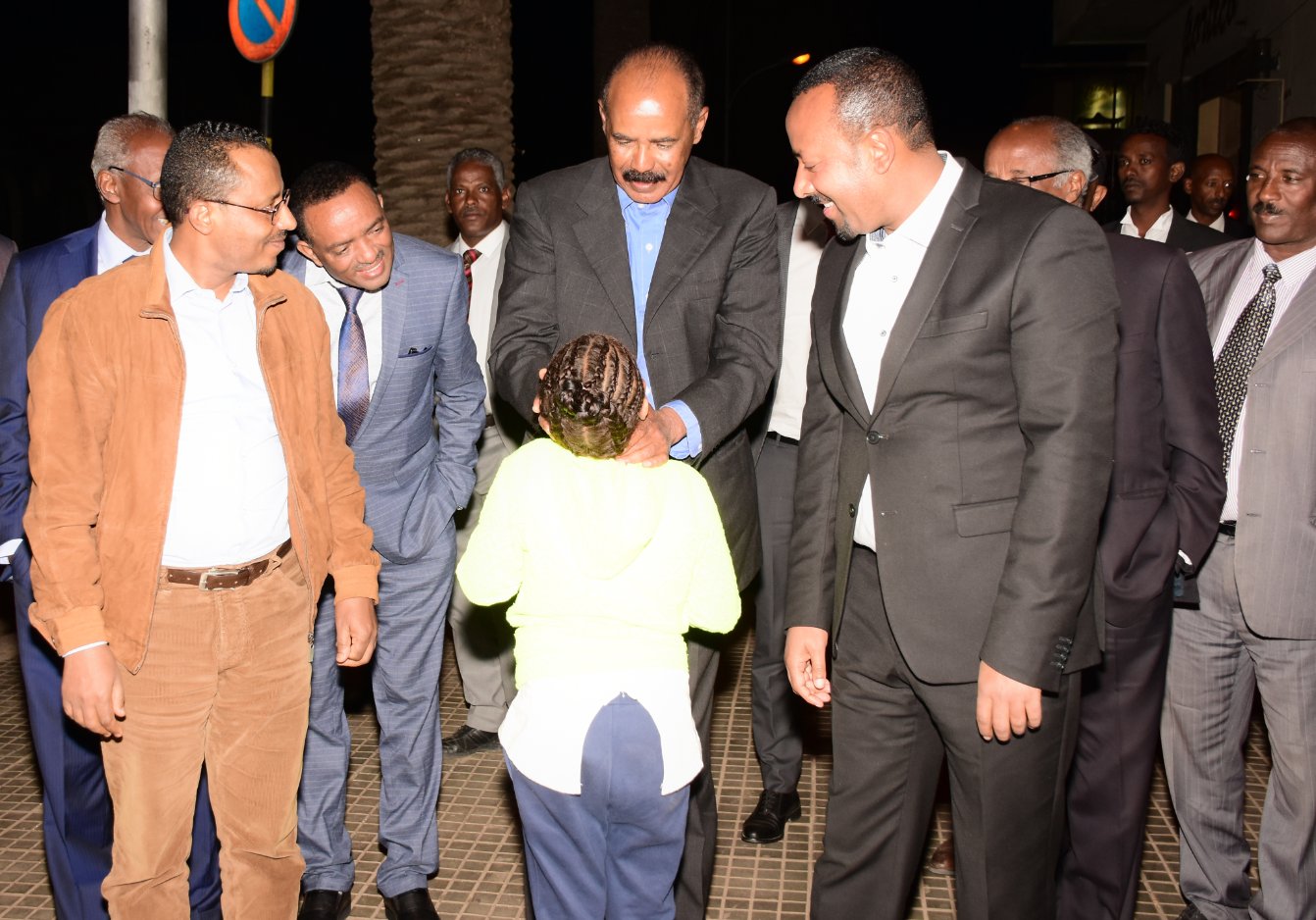 Eritrea, Ethiopia and Somalia Joint Communiqué 
Source: Shabait.com @hawelti