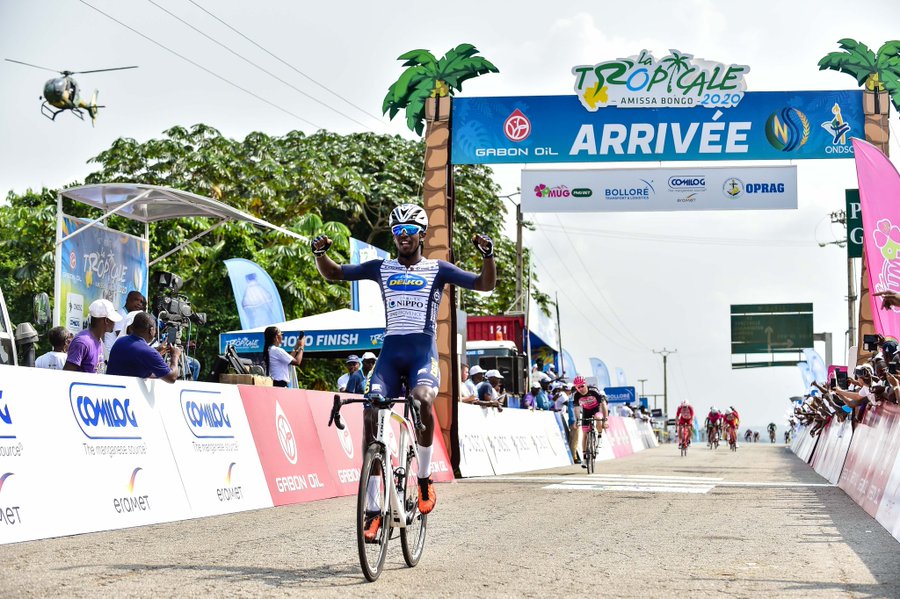 Eritrean Biniam Girmay Wins Stage 3 Tropical Amissa Bongo
Software Translation from French
Jan 22, 2020: Eritrean Biniam Girmay won Wednesday the third stage of the Tropical Amissa Bongo. His compatriot Natnael Tesfatsion remains the leader.
Twenty-four hours after Natnael Tesfatsion's victory, his compatriot Biniam Girmay won the 3rd stage of the Tropical Amissa Bongo on Wednesday, at the end of the 186 km connecting Mitzic, in the north of Gabon, to Ndjolé, in the west. The 19-year-old rider from the Nippo-Delko team outstripped the Frenchmen Jordan Levasseur and Emmanuel Morin by two and four seconds respectively.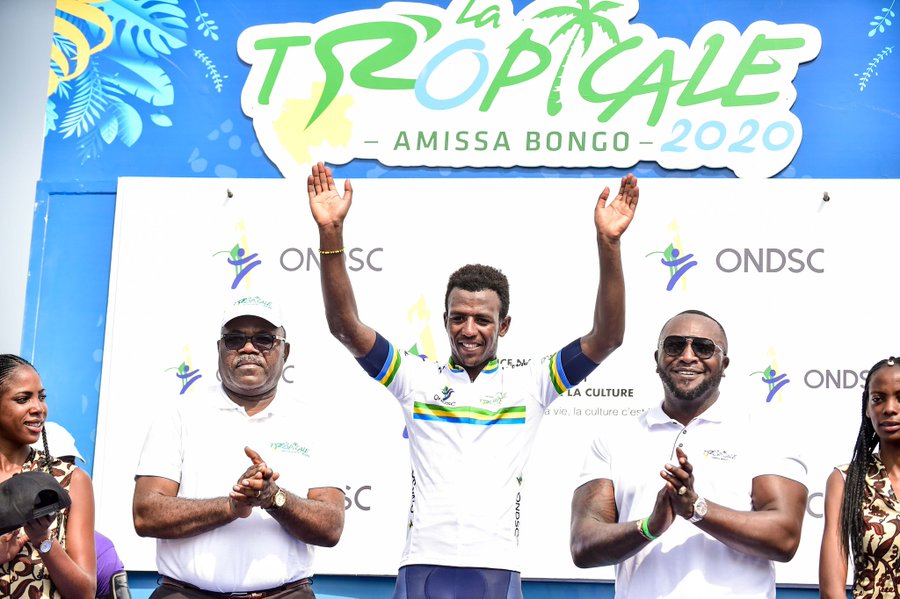 Tesfatsion, who won Tuesday in Oyem, retained his leader's jersey in the general classification. The 20-year-old Eritrean, who runs under the national jersey, is respectively four and nine seconds ahead of Levasseur (Natura4ever) and Morin (Cofidis).
The 4th stage, the longest stage (190 km) of the Gabonese event which has seven, will lead the peloton from Lambaréné (west) to Mouila (south) on Thursday, on a course devoid of major difficulties. The successor of the Italian Niccolo Bonifazio, winner of the 2019 edition, will be known on Sunday upon arrival in Libreville.
Source: https://www.lequipe.fr/Cyclisme-sur-route/Actualites/Tropicale-amissa-bongo-biniam-girmay-fait-encore-briller-l-erythree/1101411