Eritrean President Arrives In Ethiopia for an Official Working Visit
የኤርትራው ፕሬዚዳንት የአቀባበል ስነ-ስርአት በኤርፖርት#Ethiopia #Eritrea pic.twitter.com/eE9pmltadS

— Nakfaw (@Nakfaw1) December 25, 2019
Addis Ababa, December 25, 2019 (FBC) –Eritrean President Isaias Afwerki has just arrived this morning in the Ethiopian capital Addis Ababa for an official working visit.
Upon arrival at the Addis Ababa Bole International Airport, he was received by Prime Minister Dr Abiy Ahmed and other senior government officials.
During his stay in Ethiopia, the Eritrean President is expected to meet with Ethiopian officials to discuss bilateral and regional issues.
Earlier in the day and accompanied by PM Abiy Ahmed, President Isaias and his delegation paid a visit to Adama city (Oromia Region), the Industrial Park there as well as agricultural and industrial projects in Bishoftu and Dukem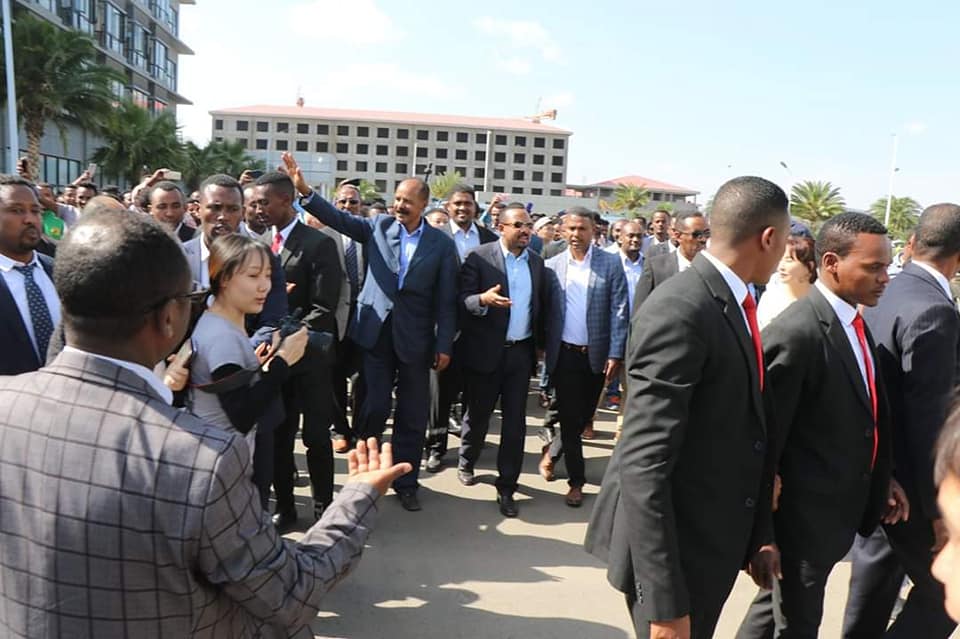 Ethiopia and Eritrea signed peace deal following the appointment of Dr Abiy Ahmed as Prime Minister of Ethiopia in April 2018.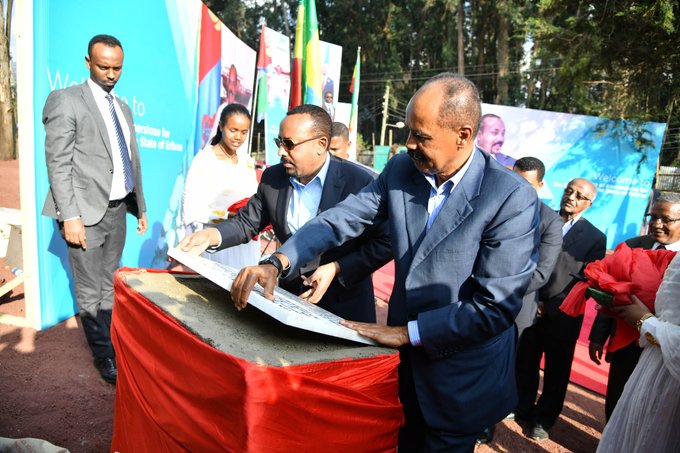 President Isaias Afwerki and Prime Minister Dr. Abiy Ahmed today laid the foundation stone for the new Eritrean Embassy building in Ethiopia. PM Abiy Ahmed described the occasion as "Christmas gift of the people and Government of Ethiopia to the people and Government of Eritrea"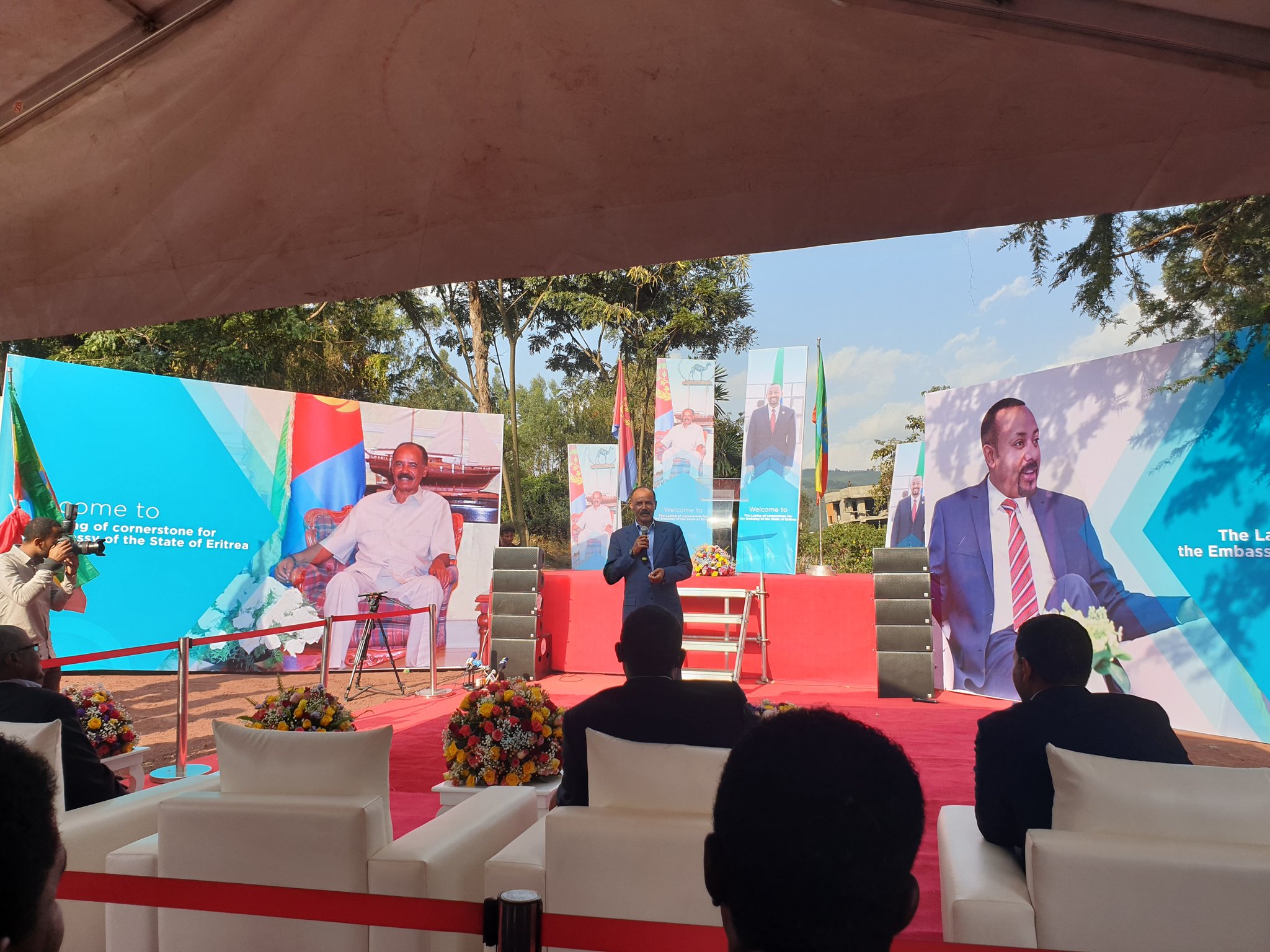 " የጋራ ታሪካዊ ምዕራፍን እናክብር " ዝግጅት በቤተ – መንግስት#Ethiopia #Eritrea pic.twitter.com/fGnR4bClrX

— Nakfaw (@Nakfaw1) December 27, 2019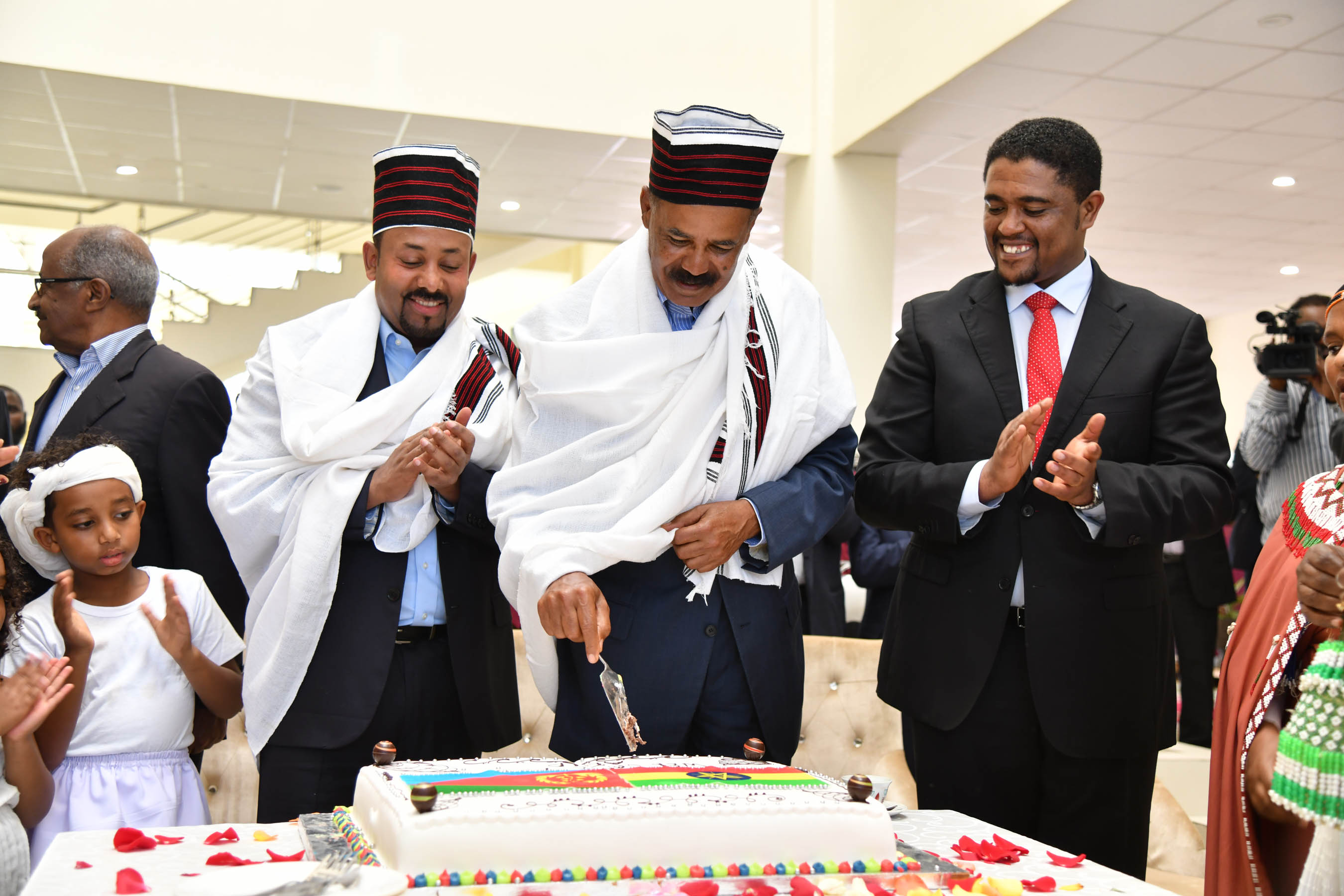 The agreement laid out a new era of cooperation between the two countries, including re-establishing telecommunications and transport links and reopening embassies.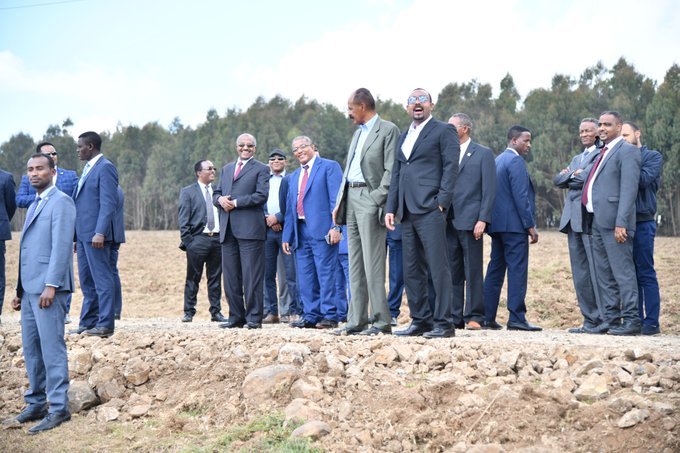 Accompanied by PM Dr Abiy Ahmed, Eritrean President Isaias Afwerki and his delegation visited the Entoto observatory and research center as well as the Unity Park.
Source: https://www.fanabc.com/english/eritrean-president-arrives-in-ethiopia/