12 Eritreans From the Ministry of Agriculture Visit Ethiopia's Amhara Region Koga Irrigation Dam
Dec 12, 2019: An Eritrean delegation comprising of 12 scholars from the Ministry of Agriculture visited Koga Irrigation Dam in the Amhara region.
Visitors said the peace between the two countries will be used to exchange experiences.
Koga Irrigation Dam project is cultivating a variety of vegetables and fruits in the West Gojjam zone, which is benefiting the local community. The project is benefiting more than 10,000 farmers and is contributing to the development of the region and the country as a whole.
The 12 irrigation development engineers and experts from the Ministry of Agriculture at all levels were able to take experiences by visiting the project's global organization.
Among the visitors, Gebremeskel Tewolde said "I have been inspired by the visit's water management strategy, particularly the canal system and the farmers' water use and management." Gebremskel said the regional government would make it more efficient if it could create market linkages for farmers.
He said 80 percent of the Eritrean economy is agriculture, so we have been using every single drop of water to ensure our country's food security. He said that when they arrived in Ethiopia, they felt like they were in their country and that they were delighted by the hospitality of the people.
"In the past, many human lives have been lost in the conflict between us and much property has been destroyed. This is tragic, so both countries can compensate for this by sharing different experiences and accelerating their overall growth, "said Gebremeskel. "We have just visited the agricultural development movement. In the future, the two countries should fill in the gaps they have in developing their relations and visit different projects," Gebremeskel said.
Eritrea has two irrigation dams called "Gerset" and "Kerk". With the support of the African Development Bank, it has been developing and saving 30 dams in six months. Information from visitors indicates that each dam can carry 100,000 to 300,000 cubic meters of water.
The Amhara Regional State Bureau of Agriculture has also implemented the recommendations of the Eritrean delegation.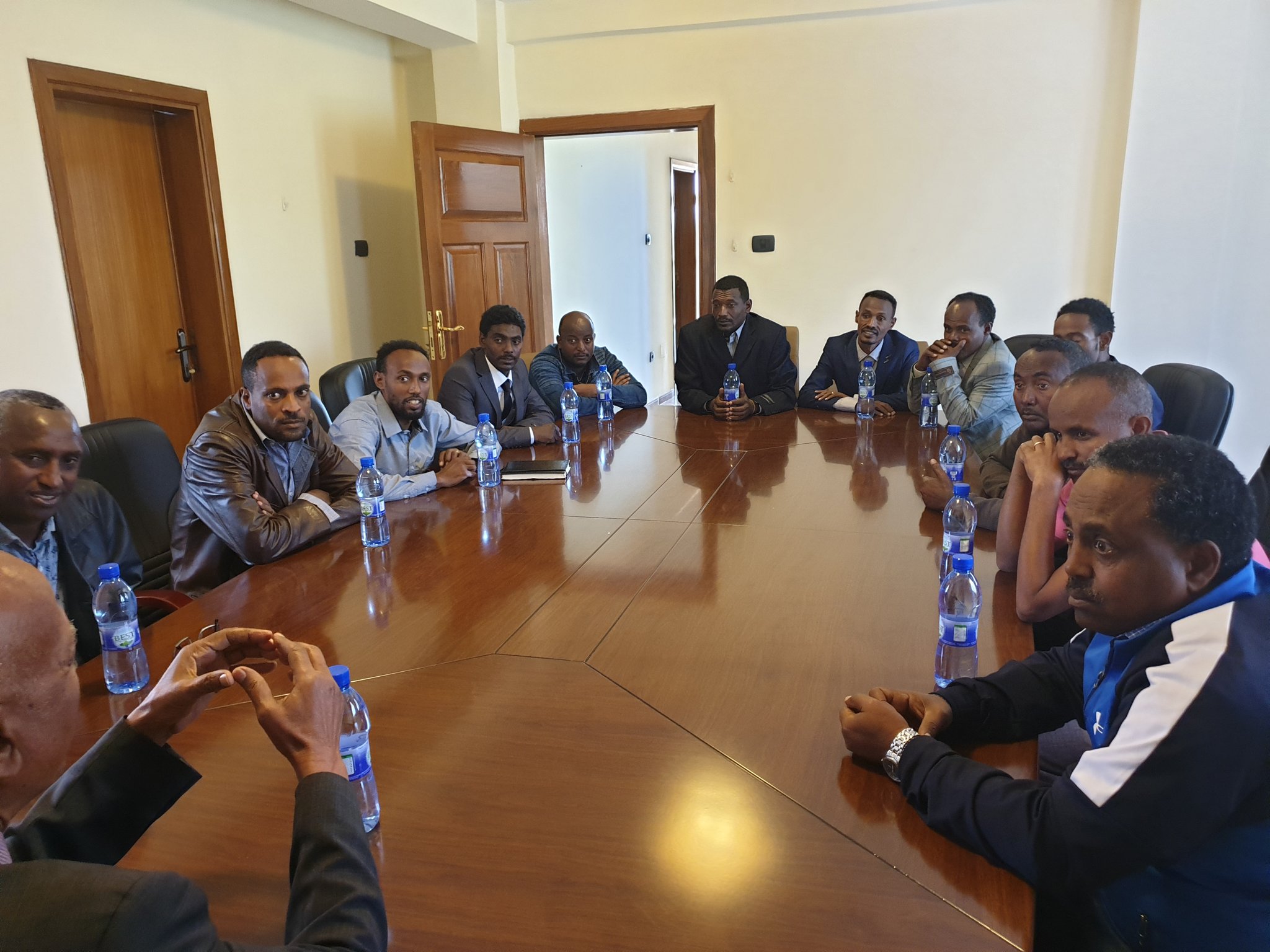 H. E Amb. Semere Russom discussed with Eritrean irrigation development engineers and experts from the Ministry of Agriculture at the Eritrean Embassy in Addis Ababa. The delegation visited the Koga Irrigation dam and various agricultural projects in Amhara region.
Source:  https://www.facebook.com/AmharaMassMediaAgencyAMMA/posts/1123883377786655