Sweden's win over Romania halted as home fans racially abuse striker Alexander Isak… but Real Sociedad star leads celebrations after victory
– Alexander Isak was racially abused by some Romanian fans during the game
– The match was stopped by the referee as the first step in the new UEFA protocol
– Isak was subsequently booed every time he was on the ball by home supporters
– Sweden went on to win the match 2-0 and seal their qualification to Euro 2020
Sweden striker Alexander Isak was subjected to racist abuse by Romania fans during his side's 2-0 win in Friday night's Euro 2020 qualifier.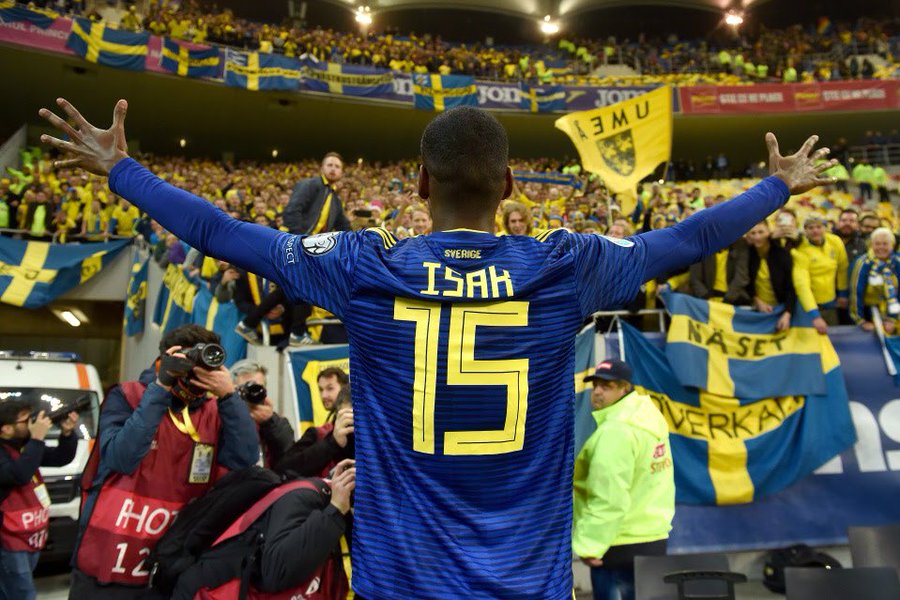 The game was stopped by the referee as the first step of UEFA's new protocol was enacted and the 20-year-old was subsequently booed by the home supporters every time he touched the ball.
Isak came off the bench for Sweden in the 78th minute and was met with the abuse almost straight away.
Source: https://www.dailymail.co.uk/sport/football/article-7691467/Swedens-win-Romania-halted-home-fans-racially-abuse-striker-Alexander-Isak.html?ns_mchannel=rss&ns_campaign=1490&ito=1490&utm_source=dlvr.it&utm_medium=twitter