Ethiopia: EPRDF Concludes its Regular Session Meeting
Addis Ababa, April 17, 2019 (FBC) – The Council of the Ethiopian People's Revolutionary Democratic Front (EPRDF) concluded its meeting after reviewing the status of the ongoing reform process and evaluating performance of other political and organizational works.
The Council reviewed in detail the concrete measures taken to broaden the political space during the past one year on the basis of the decision made at the 11th Congress of the Front last September, according to a statement issued by office of the EPRDF.
The Council said a lot works have been made towards widening the political space and it evaluated the activities of affiliate parties as a good beginning and the code of conduct signed between competing political parties as remarkable.
EPRDF has put forth directions to discharge its responsibility in line with the code of conduct, the Council said, further urging political parties to engage in a peaceful struggle in the multi-party system by respecting the Constitution order.
The Council also evaluated the measures taken to stimulate the economy as positive towards boosting foreign exchange reserves. But it called for more efforts to address unemployment rate and shortage of forex as well as reduce debt burden.
The Council also underscored the need to add momentum on the ongoing reform process to respond to grievances of the people arising due to lack of good governance.
The Council also said the reforms undertaken within security and justice system were important towards maintaining the unity of the country by thwarting the threat of disintegration. However, it underscored the need to ensure rule of law.
It also underscored the need to make all the necessary efforts to reintegrate community members who were displaced due to various reasons, in addition to tackling the root causes of the problems.
Stating that Ethiopia has built good ties with its neighbors, especially with Eritrea, the Council decided the relations with the Government and people of Eritrea to show progress in the cultural and socio-economic spheres.
It finally called on the leadership and members of the Front, affiliate parties, competing political parties, civil society organizations and the public at large to discharge their responsibility towards maintaining the comprehensive reform.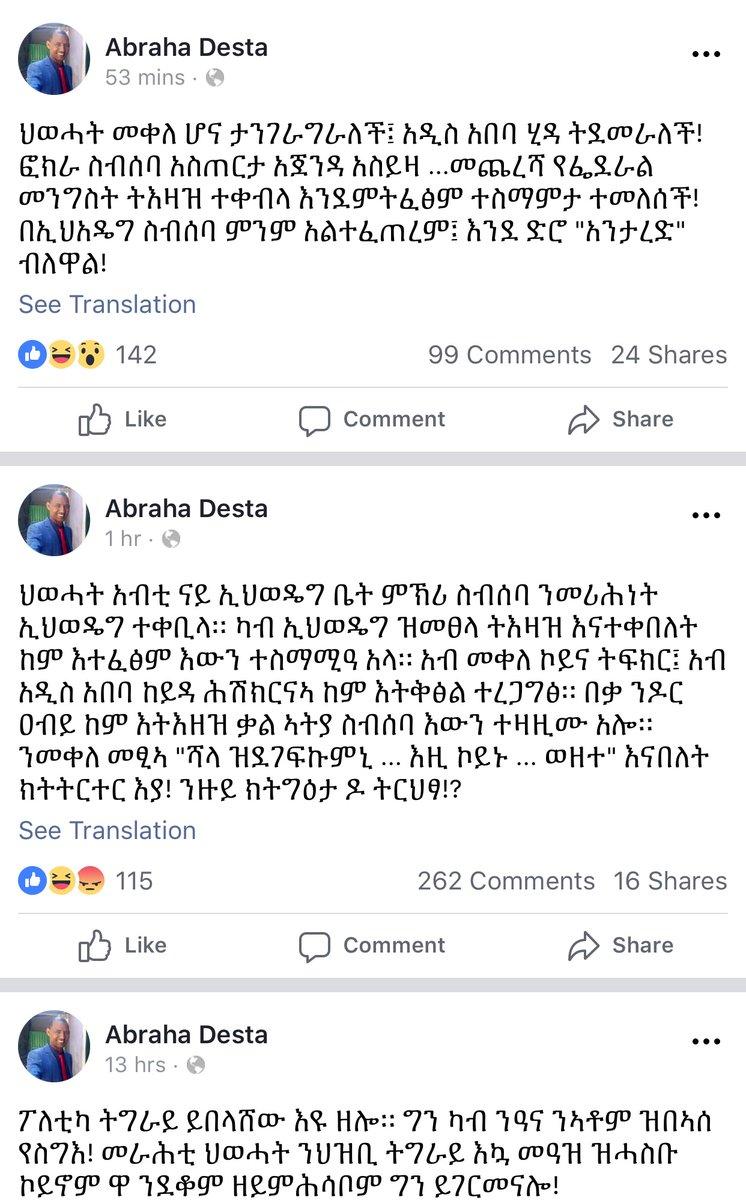 Source: https://fanabc.com/english/2019/04/eprdf-concludes-regular-session-2/