Statement From Tigray Regional State On the Death of 43 Tigrayans Ethiopians in the Red Sea
www.fanabc.com | April 16, 2019
Addis Ababa (FBC)  – The Tigray regional state has expressed its condolences on the death of Ethiopians in the Red Sea coast.
About 43 Ethiopians from Atsbi Wenberta woreda of Tigray regional state, drowned on boat en route to Yemen and Saudi Arabia on April 6, 2019.
Woinshet Zelalem, public relations head of the woreda told FBC that families of the victims have been informed of their death.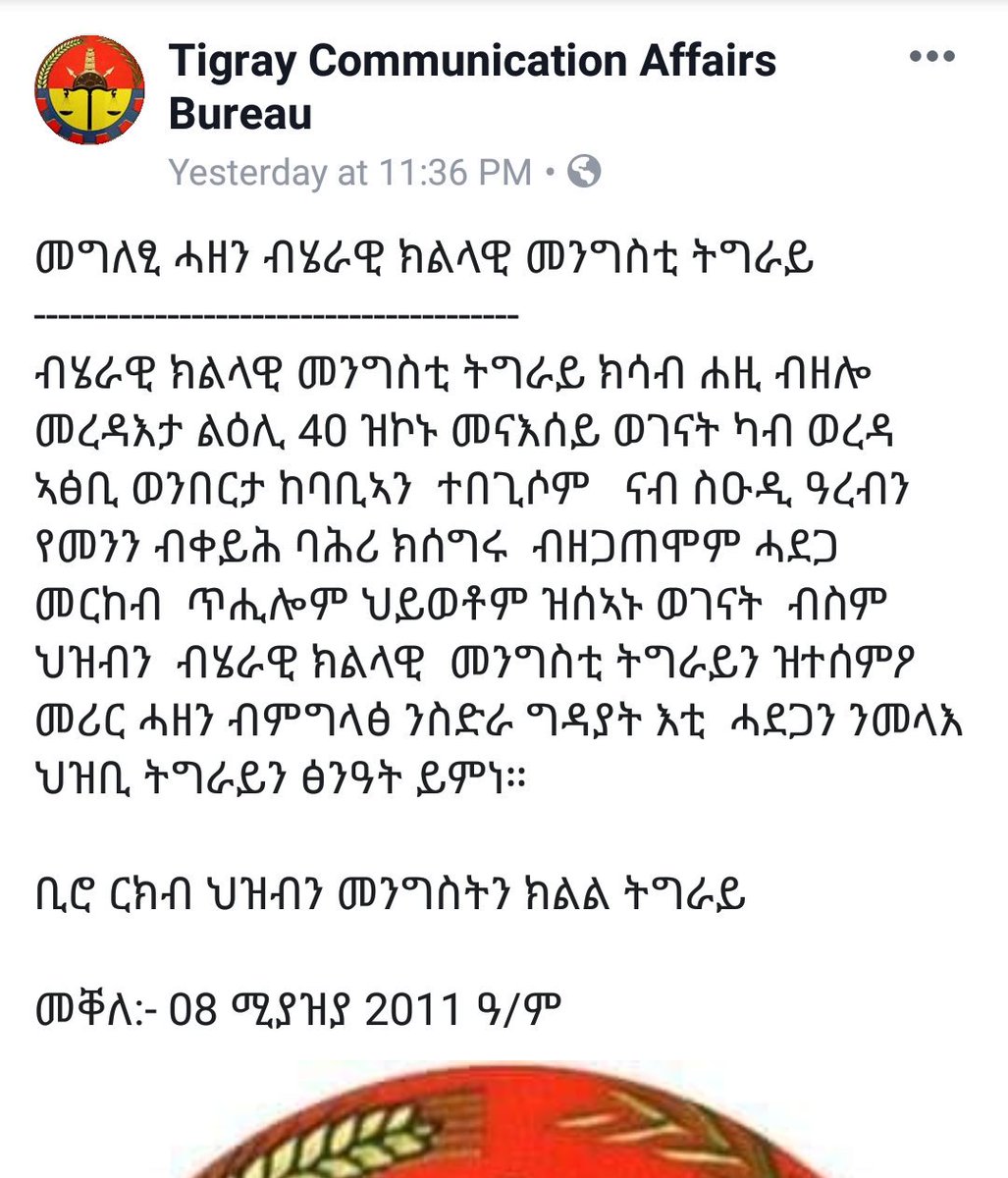 Candlelight vigil will be held at 6 p.m tomorrow to honor the lives lost in the accident, she added.
Source: https://fanabc.com/english/2019/04/tigray-expresses-condolences-on-death-of-ethiopians-in-red-sea-coast/