537 Migrants Rescued Off Libya, Arrived in Italy on Board the Aquarius Ship
Software Translation from Italian
www.ilfattoquotidiano.it | April 23, 2018
They were rescued in international waters off Libya in four different operations between Wednesday and Sunday. Among them four pregnant women, three newborns and 125 minors. Most come from Eritrea, but also from Algeria, Guinea and Ghana
They are 537 the migrants arrived Monday morning at the port of Trapani on the ship Aquarius , chartered by the NGO SOS Mediterranèe and managed in partnership with Doctors Without Borders , after being rescued in international waters off Libya in four different operations between Wednesday and Sunday . Among them, the organization reports, there are 452 men, 85 women, of whom four are pregnant , three are newborns and 125 are younger . Most come from Eritrea , but also from Algeria , Guinea and Ghana .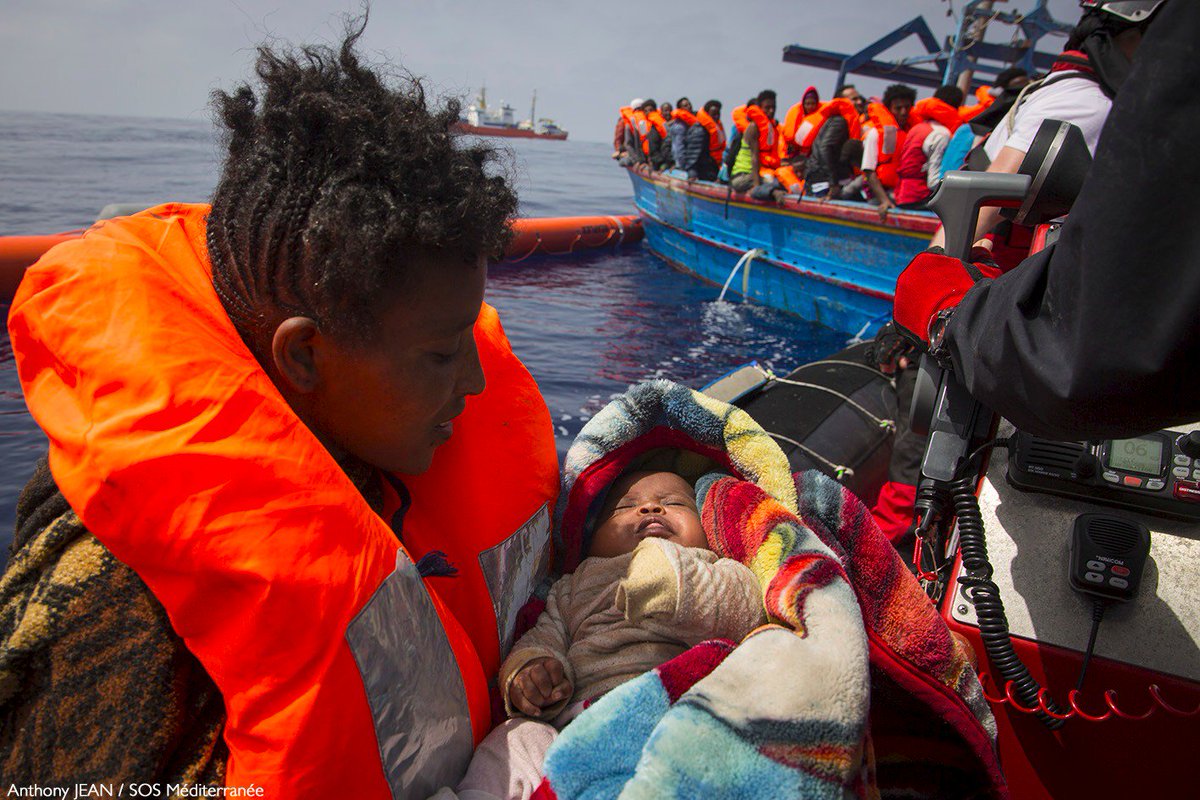 The recovery operations were conducted by Sos Mediterranèe with the cooperation of other NGOs such as Sea Eye , ProActiva and Sea Watch . "Two of the boats we have rescued in recent days were definitely overloaded . On the basis of our experience, on average, 120 to 140 people are pushed on the inflatable boats ", said Nick Romaniuk , coordinator of the relief efforts at Sos Mediterranèe. "On Wednesday, there were 164 people, including women and children, packed on an unreliable raft, while Saturday morning we found 222 people on an old wooden fishing boat . Any panic reaction could have caused the overturn of the boat and would have left no chance to the dozens of people inside the boat. "
Meanwhile, the Libyan naval forces have recovered 11 lifeless bodies during an operation that has brought relief to 83 other migrants to five nautical miles off the coast of Sabrata , in northwestern Libya . The same Libyan naval forces affiliated by the government of national consensus have announced it, explaining that the rescued migrants, who were traveling on an inflatable boat, are of different African nationalities . They were transferred to the Zawiya district in a center against illegal immigration .
Source: https://www.ilfattoquotidiano.it/2018/04/23/trapani-537-migranti-arrivati-al-porto-a-bordo-della-nave-aquarius/4309923/