UN Aerial Evacuation Mission for 150 Refugees from Libya to Italy
Software Translation from Italian
www.dire.it | February 15, 2018
ROME – The second humanitarian mission within the framework of the Understanding of the Interior and Foreign Ministers, the Italian Episcopal Conference and the High Commissioner for Refugees, ended in late yesterday evening, at the airport of Pratica di Mare. allowed the arrival legally in our country of 150 people in conditions of vulnerability and in possession of the requirements to be accepted as refugees. This is a note from the Viminale. The selection of people, who traveled with a charter chartered by the High Commissioner for Refugees, was made by the United Nations Organization directly in the Libyan reception centers and subsequently identified and authorized by the Italian Embassy in Tripoli.
The sound of hope: Singing on the bus on the way to the airport. 136 refugees were evacuated today from #Libya to UNHCR's emergency transit centre in #Niger – 136 men, women and children that have a new start as of today. We wish you the best of luck! @UNHCRNiger pic.twitter.com/CiMI6iI1PQ

— UNHCR Libya (@UNHCRLibya) February 2, 2018
Refugees have long lived in difficult conditions of detention and are of Eritrean, Somali, Ethiopian and South Sudanese nationalities. They are 73 women, 59 men and 18 minors. The people who arrived last night will be welcomed in the centers made available by the CEI, through Caritas, confirming a welcoming policy through legal channels of those who are in real need. The High Commissioner for Refugees thanked the Italian Government and the Institutions that have made possible the realization of this second stage of the humanitarian channels that will continue in the coming weeks in relation to the availability of hospitality that will be offered.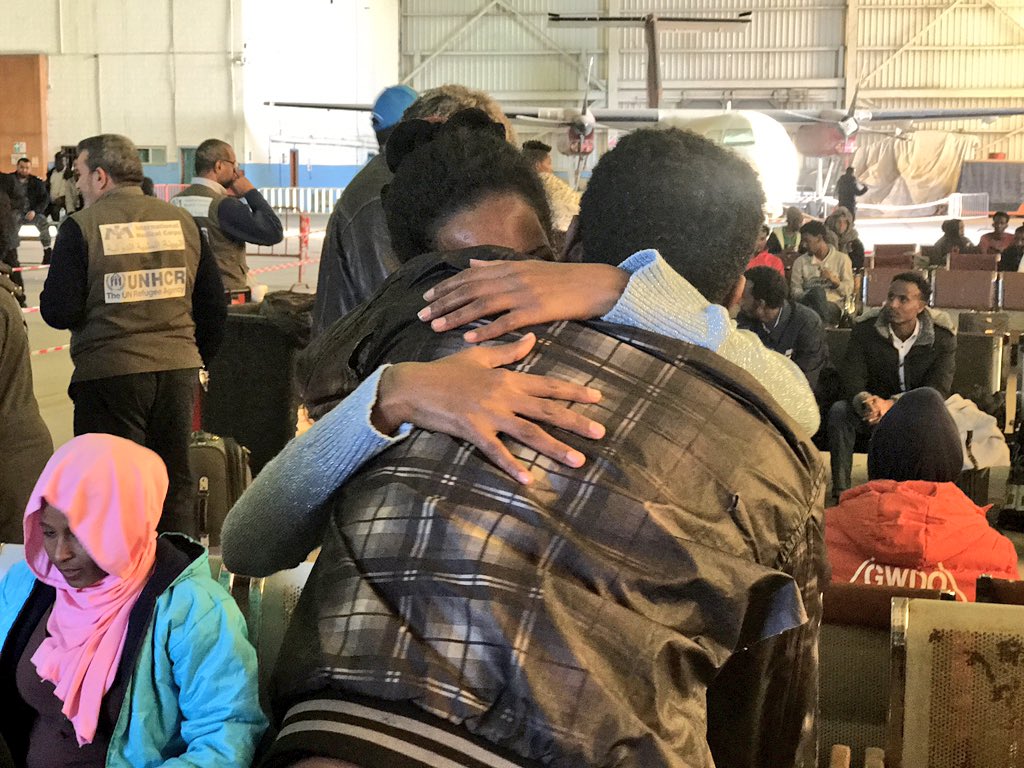 Source: http://www.dire.it/15-02-2018/174342-migranti-accolti-150-rifugiati-conclusa-ii-missione-umanitaria/