Eviction of Eritrean Ethiopian Refugees in ROME Shifts to Politics
Software Translation from Italian
www.rds.it | August 25, 2017
Rome – Independence Square, the day after the eviction of refugees: a garrison to ask for the protection of the hundreds of people driven out of the building that occupy for four years in Via Curtatone. Many have slept behind the Tiburtina station, for a lot of uncertainties, says Maurizio Debanne of Intersos.
"Many have found shelter in the Eritrean community of Rome, many families have opened their doors especially to women and children, others know that they have accepted the proposals made by the Commune, many have disappeared in the city.
The children in the building were about thirty, and the situation is not resolved: "There is still no welcome solution for these people who escaped from Eritrea, in Italy they saw recognition of refugee status, and 'Italy threw them out on the street. The institutions are increasingly deaf to the humanitarian principles and needs, "Debanne reiterates.
Political controversy infuriates. If it was the Interior Ministry led by Marco Minniti to order the clearance, his party companion, Matteo Orfini, PD president, writes on Facebook that one can not reduce a social drama to a public order problem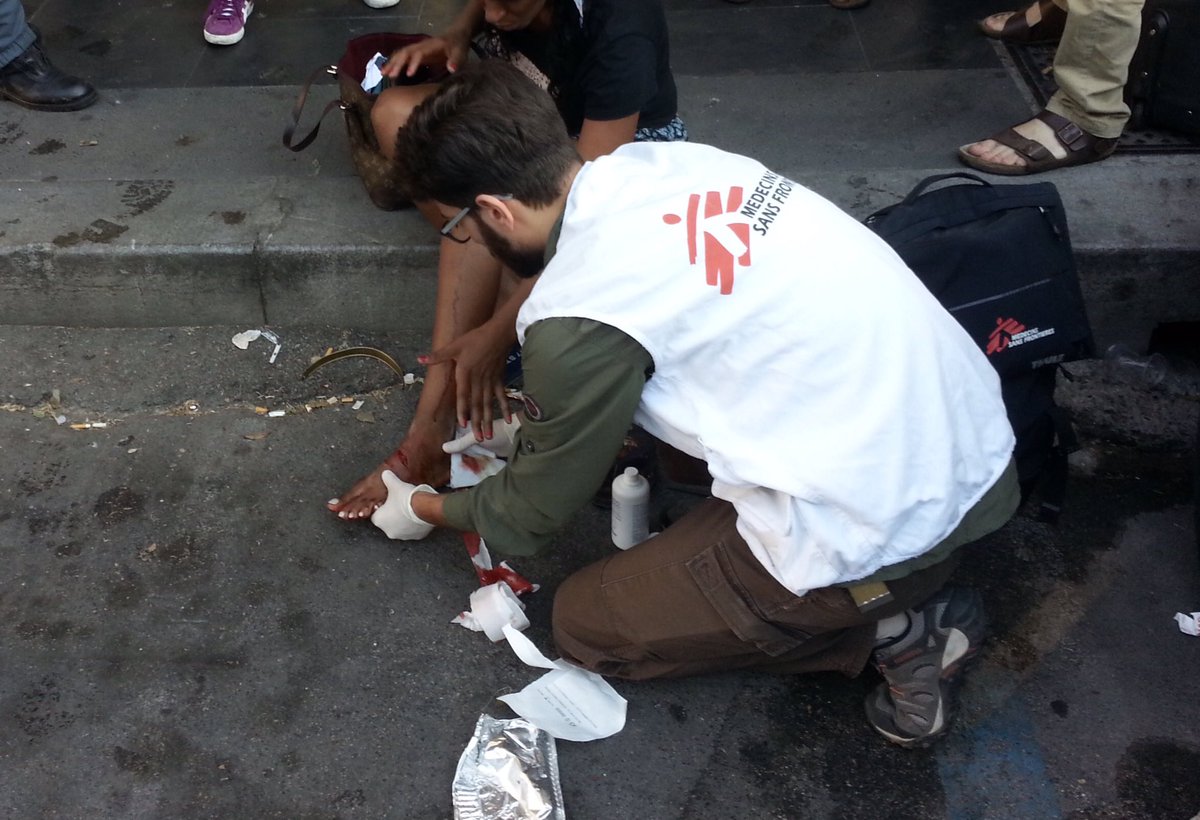 ***
HERE TO 1:24 INSERT THE POLICE IMAGES WITH THE RED CIRCLES AND THE FOLLOWING TEXT:
SOUND UPS
The State Police in the meantime has again spread the images of clashes in Independence Square to demonstrate the violence used by some of the refugees, whether inside or outside the Curtatone property: throwing stones and gas cylinders. Four people have been stopped and police images point to a red circle three of them, including a woman.

***
And police chief Franco Gabrielli is attacking: there have been mistakes in clearing up, but guilt is upstream of those who have not found an alternative solution.
From the 5th, the vice-president of the Luigi Maio House defends the Mayor Raggi: you must first deal with the Roman citizens.
In this shift of responsibility, political emptiness is measured, while Madame Eritrea Asafash, who lived in the clearing house in Independence Square, says: "The violence of these days is a thing to be scared. We are scared, children, girls, pregnant women, we are all scared. I also want Europe to see what they did. It sucks this thing they did. "
Source: http://www.rds.it/rds-tv/video-news/sgombero-rifugiati-a-roma-ora-il-rimpallo-della-politica/