Eritrean Kaleab Ghilagabr, Ethiopian Zeleke win Changsha International Marathon
www.coastweek.com | November 4, 2016

CHANGSHA, China, (Xinhua) — Eritrean Kaleab Ghilagabr and Ethiopian Habtewold Zeleke won the men's and women's titles of 2016 Changsha International Marathon in central China's Hunan Province on Sunday.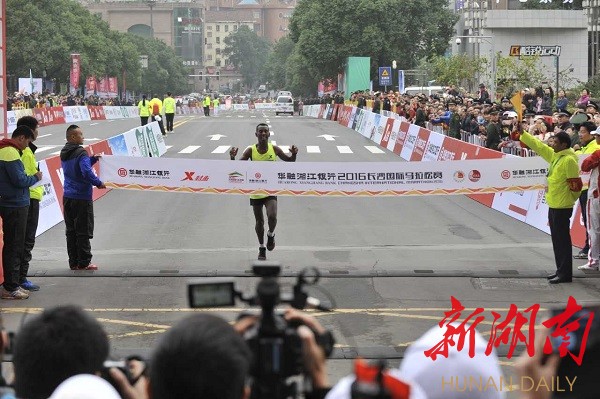 Kaleab Ghilagabr clinched the men's victory in two hours 15 minutes and two seconds. Kenya's Bellor Yator and Ethiopia's Kenenisa Hirpha ranked second and third respectively.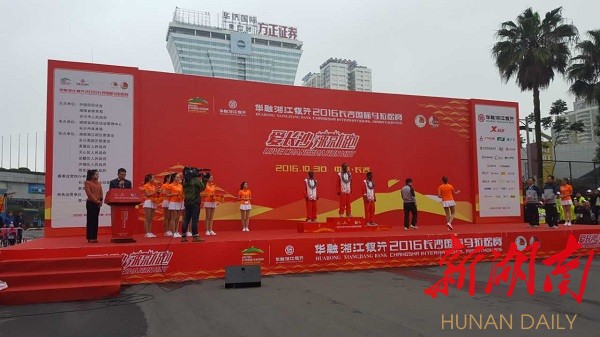 "I'm very happy. There are so many audiences here. They support us, and clap for us," said Kaleab Ghilagabr.
Ethiopian runner swept the women's podium as Zeleke captured the title in 2:37:29. Getachew Debebe came second, followed by Urge Soboka.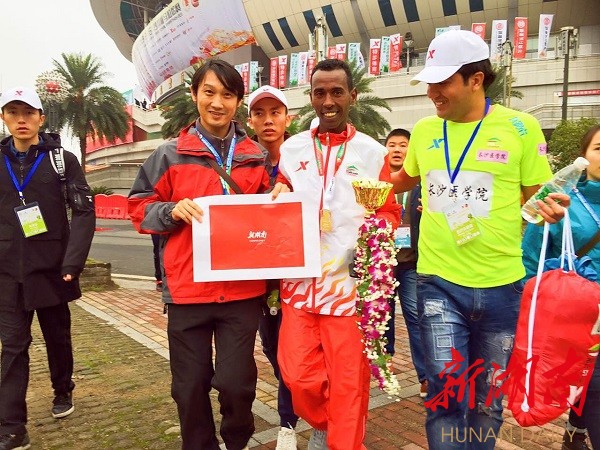 Changsha International Marathon consists of full marathon (42.195km), half marathon(21.0975km), mini marathon(5km) and Fun Run(2km). A total of 20,000 runners, drawn from 37,515 applicants, together with 14 invited athletes, competed this year.
Source: http://www.coastweek.com/3945-sports-extra-03.htm